The Cheeky Monkey Media Blog
A few words from the apes, monkeys, and various primates that make up the Cheeky Monkey Super Squad.

Are You Looking for Grants for Nonprofits in Canada and the US?

June 16, 2016 / Treena Bjarnason
Did You Know That Grants Can Help Fund a Nonprofit Website?
Disclaimer: There are very few grants that are related directly to nonprofit websites – in fact, we haven't come across any. But that's no reason to throw your hat in the air and despair. A website is crucial for most projects and initiatives. If your website doesn't work, where will people go for information and resources, and how will they engage with your organization online?
Here's what we're thinking… When you apply for a grant, you are usually applying for funding that is linked to a particular program or initiative. There are fairly strict restrictions on what the funds can be used for and how these funds can be distributed. And once you receive grant funding you have to show, usually through reporting, that you used the funds the way you said you would. Correct?
That's what we thought.
Well, what if we told you that you could actually improve knowledge about your organization and your various initiatives by using your website as a tool. And, what if we told you that you could increase participation and engagement with your programs by using your website as a way of connecting and interacting with your target audience?
Do you think you would be able to make the case for increased funding to your website? If you think you could, or if we've peaked your interest enough to consider it, we've prepared a guide where we outline how to think about your website as a key tool to connecting with your audience.
In the meantime, check out this nifty list designed to help you find grants available to your organization.
*This list includes resources for both American and Canadian nonprofits.
In the United States
In addition to providing valuable content, including research and reports on industry standards, foundationcenter.org offers a subscription-based service that gives you access to more than "108,000 foundations, corporate donors, and grant-making charities in the U.S. and over 3 million of their recent grants."
Foundation Directory – Pricing varies from $50.00/month to $200.00/month.
GuideStar works to gather and provide as much information as possible about "each nonprofit's mission, legitimacy, impact, reputation, finances, programs, transparency, governance, and so much more." This is incredibly valuable information if you are looking to connect your goals and values with those of a funding organization or donor. Also, most of their basic information is free, which is great when you are working on a tight budget!
There are two awesome ways to use this service, type in donors in the search bar, and take a look at all the organizations that pop up. You can either preview or buy an organizational report, or you can go directly to the donor organization's website. Then it's just a matter of connecting your mission with the donor or foundation's mission.
Fill out a profile for your nonprofit so that donors can find you and reach out to you!
At the bottom of their main page, the GrantStation showcases two funding opportunities, which they update weekly.
While the NIH tends to focus its funding on researchers, this may be a good resource to examine.
"The Grants.gov system houses information on over 1,000 grant programs and vets grant applications for federal grant-making agencies." That sounds pretty good to us.
The Philanthropy News Digest "a Foundation service" regularly publishes requests for proposals (RFPs). Keep your eyes open for RFPs related to your cause.
The NonProfit Times lists grant opportunities by vertical.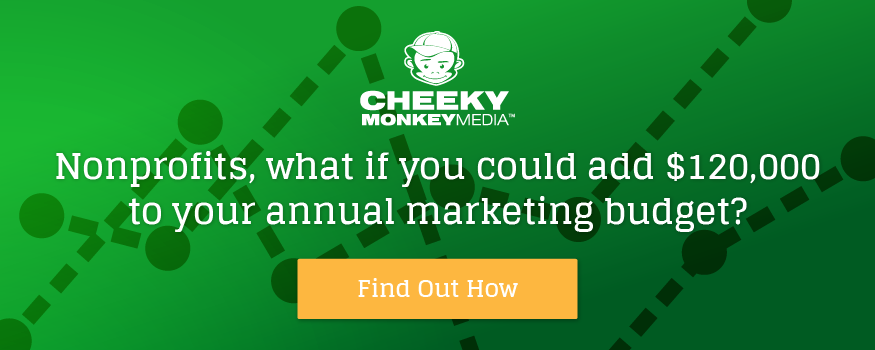 World Wide
In 2016, the Bill & Melinda Gates Foundation granted a number of grants to help organizations with issues surrounding communications. The great thing about this foundation is that they give a list of the organizations that were awarded grants in the past. This information is useful because it gives you the opportunity to connect with those who have received grants in the past.
Canada
TechSoup Canada has a great series of articles on grants and finding funding: Grant Series: Research Funders and Find Appropriate Grants.
When I asked one of my friends, who work at a nonprofit (the friend would prefer to remain unnamed), what the best place to learn about funding opportunities in Canada, the friend mentioned Charity Village. Charity Village includes a list of foundations that offer grants and a short description of each foundation. Beside each foundation is a note about the geographic restrictions associated with the funding.
*Charity Village also lists grants available internationally.
This particular link will take you to a list of funding opportunities (related to culture, history, and sport) through the Canadian government.
This source includes information about funding for
Sites/Projects/ 'Bricks & Mortar'

Leadership and Organizational Development

Research

Publications, Content, and New Media Development

Youth Education and Employment

Arts, Culture, Heritage, and Community
The team at Fundsnet Services has already done a lot of the work we are giving you a taste of here. They have compiled a list of Canadian Foundations and Grants. You're bound to find at least one or two gems in there.
… and, for our fellow BC folks, …
According to their website, Northern Development offers a range of Funding Programs suited to a diverse set of economic development priorities in central and northern British Columbia."
To conclude, this is not an exhaustive list. After all, we offer business solutions and we build and design awesome websites that work. We are by no means funding consultants or grant writers (though some of us do have some experience in this). So, if we've missed a great resource, let us know. We work with a lot of nonprofits, and it never hurts to have some extra resources on hand.
P.S- Don't forget to download the Nonprofit's Guide to Planning a Website and discover how you can start thinking about your website to connect and build authentic relationships with your audience.