Adopt-a-Primate Initiative
Our world is still a little bananas right now. The global Covid-19 pandemic may have been introduced into our lives in 2020, but it's still present in 2022 and has made these last 2 years quite something, yes? Unprecedented, if you will?! (If you play the "Unprecedented" drinking game, take a shot!) And environmentally, it also feels like a lot of doom and gloom, and we're told the clock is ticking to be able to salvage our planet for future generation little monkeys. Pretty heavy sh*t!   Enter the Adopt-a-Primate Initiative.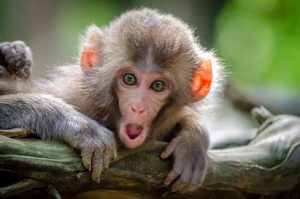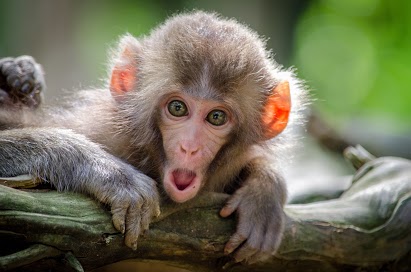 An Every Day Commitment to Earth Day
At Cheeky Monkey, we needed some extra light and purpose to get us through these tough times. Our team tossed around some ideas, including helping some unsung, slightly weird charities, but knew we wanted to start an initiative supporting deserving charitable organizations that aligned with our values. Suddenly, the right fit was as simple as looking in the mirror: Monkeys helping monkeys! That's our jam!
And with that, the Cheeky Monkey Media Adopt-a-Primate Initiative was born. It's simple, but with a direct and positive global impact, and provides our clients added value (and good juju) for the work we do with them.
We pledge to become a primate co-guardian with each client website launch valued at $10k+.
Since its inception on Earth Day 2021, Cheeky Monkey clients have been loving the initiative, as they can effortlessly participate in acts of corporate social responsibility when working with our digital agency to evolve their web presence.  
On our client's behalf, we're investing in our planet through this initiative. Its inception was about putting our money where our mouth is by supporting organizations who are helping our planet and its inhabitants, including everyone's closest relatives - primates!
What is Cheeky Monkey's Adopt-a-Primate Initiative?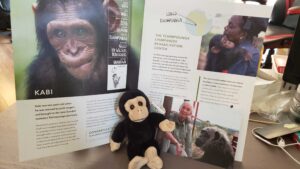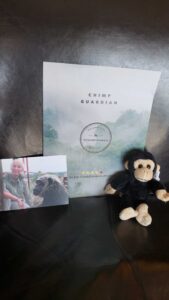 Each time Cheeky Monkey "adopts" or becomes a co-guardian of a primate with a client to celebrate their website's launch, we choose a highly reputable, nonprofit rescue sanctuary to support; one who is also helping to protect the planet we all share.  We support the chosen primate adoptee through a yearly donation. Clients love to be part of the process, where they can choose who we sponsor, based on the name, traits and personality of the primate.  
We should make it crystal clear that we cannot arrange for the specific primate adoptee to come live with you. They are still wild monkeys (not Cheeky Monkeys), and thus make very poor houseguests and officemates.
Why This Initiative Means a Bunch
The most obvious reason why CMM chose such a great cause to bring attention to is because our Cheeky Monkeys love supporting monkeys. Doing our part to help save the planet meant helping our closest relatives – primates.
⁠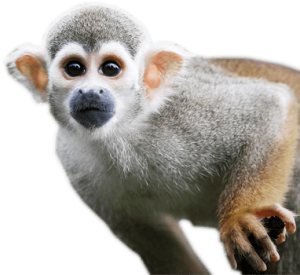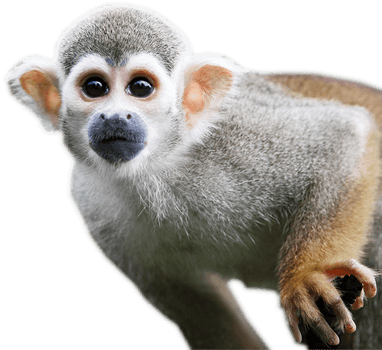 But here's the most important reason: We want to help rescue sanctuaries like Jane Goodall Institute, Jane Goodall Institute Canada, and Primate Rescue Center and educate the public about the largely secretive and cruel primate trade, with the hope of collectively helping these rescues shut that trade industry down.
Also, nonprofit organizations make up much of the Cheeky Monkey client roster, so there was no hesitation on our part to support the incredible impact nonprofit animal rescues have on our earth and its inhabitants.
Unfortunately, there are a ton of monkey and primate sanctuaries and rescues that can always use aid in one form or another. It's a double edge sword, as there are endless opportunities and organizations that need support.
Simple acts. Big impacts.
Are you ready to make an even bigger impact with your next web project? Connect with us and let's make good investments together!
Reasons Why Rescue Sanctuaries Exist:
Unscrupulous breeders and dealers continue to sell baby monkeys to those who inevitably learn that they're unable to provide those animals suitable lifetime care

Research laboratories quietly dump their unwanted animals after their experiments are

finished or their grant money runs out

The entertainment industry unload the animals when they become too big to safely handle

Zoos and other exhibitors quickly cast off their "surplus" primates when they run out of cage space, or deem that the public would prefer to see other species.
If you would like to support our initiative and these important rescue sanctuaries through a web project with Cheeky Monkey Media, contact us here.