The Cheeky Monkey Media Blog
A few words from the apes, monkeys, and various primates that make up the Cheeky Monkey Super Squad.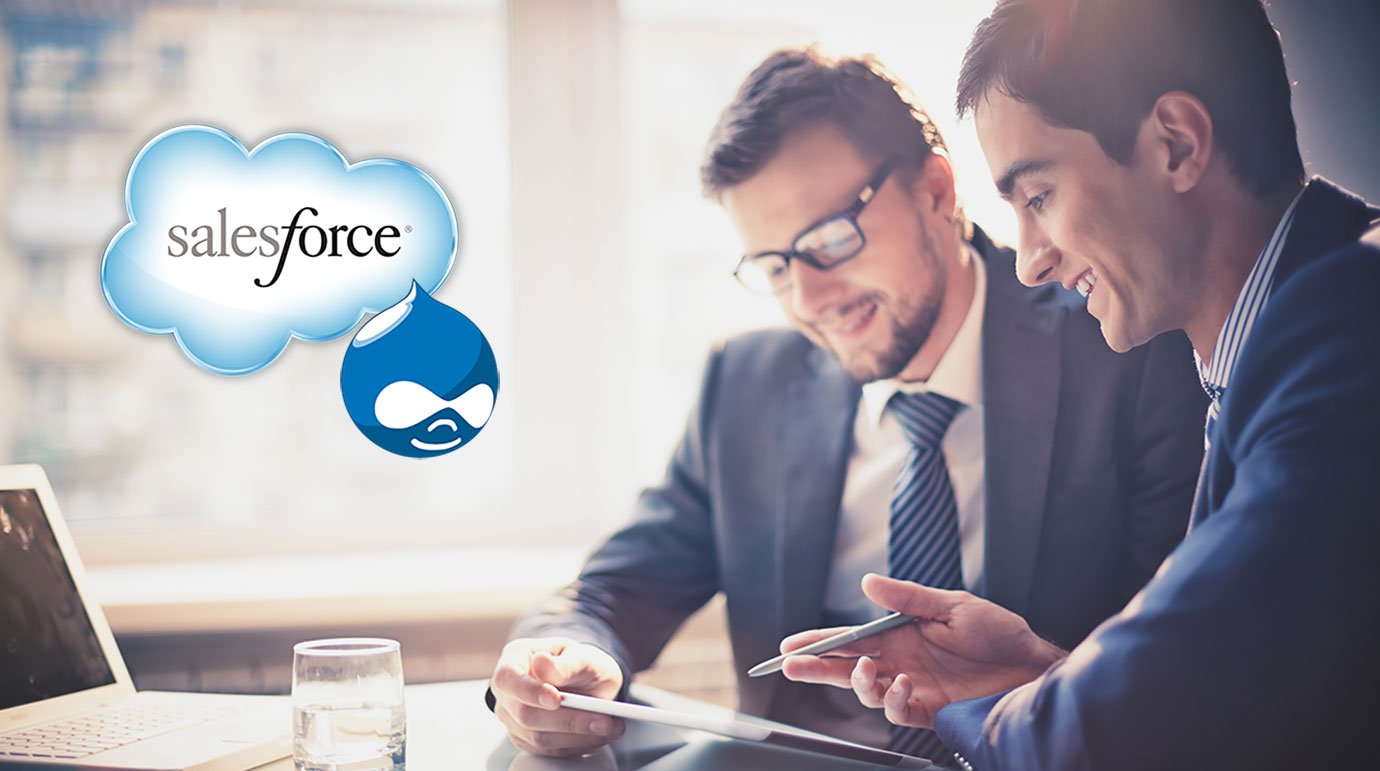 One of the greatest things about Drupal sites is how easy it is to integrate with many products. Around here, Drupal integrations come to us as naturally as throwing barrels comes to Donkey Kong. Anyways, our friends over at Salesforce CRM, (arguably the most popular CRM in the B2B and nonprofit industries), recently posted a blog describing the simplicity of integrating with Drupal.
As the article explains, "there are quite a few options for users of both platforms to drive integrations, from basic to very sophisticated.  Your options include both free and paid services, and there are talented Salesforce partners that can assist you with defining your requirements, recommending a solution, and even helping implement and support your integration."
Integration is made easy because "The Drupal community has come together to sponsor the development of a suite of Salesforce integration modules that can meet a variety of business needs.  They are 'free', as in open source, but it may be best to hire a development firm to assist with your setup. There are multiple firms working on the Drupal 7 Salesforce modules, all with the common goal of providing a robust and flexible Salesforce and Drupal integration platform."
When it comes to integration methods, there are two distinct styles available: real-time and queue based. You are not limited to one in particular, and may actually enjoy swinging back and forth between the two (who doesn't love swinging!?).
The article explains real-time integration where "your Drupal objects are exported to Salesforce immediately. You get immediate feedback indicating whether the item failed to export and the data is available in Salesforce almost instantly. This is a great option if you need the data in Salesforce in as close to real-time as possible."
Whereas queue-based integration is explained as a process that, "utilizes a batching system that runs in the background and allows multiple objects to be sent to Salesforce at the same time. In this model instead of the object being sent to Salesforce as soon as it's created, edited, or deleted, it goes into a queue where it waits to be exported with other items. The queued items are picked up on a configurable schedule (typically every 10-15 minutes) and exported to Salesforce in batches. Batching data synchronization can increase performance and use fewer API calls, which can be a big factor if your organization has large data sets."
Integrating Salesforce and Drupal is one of the smartest moves you can make to get your sales team and website organized for optimal performance, and just one of the many great Drupal customization options available to site owners. If you're currently using both programs, but haven't yet integrated them, what has been holding you back?