The Cheeky Monkey Media Blog
A few words from the apes, monkeys, and various primates that make up the Cheeky Monkey Super Squad.

Winning Streak: Cheeky Monkey Media Claims Clutch's Top Web Developer Award Again
February 8, 2021 / Danielle Thornton
The web development industry continues to grow in 2021, with various development trends slated to dominate the industry in the coming year. With them, comes a more challenging task of meeting customers' demands while keeping up with the latest updates and upgrades. Our efforts in doing exactly that have become a source of pride for us. For the fourth time, Cheeky Monkey Media claims Clutch's Top Web Developer Award.
 Recently, we've been named as a Clutch leader in the web development industry in Canada.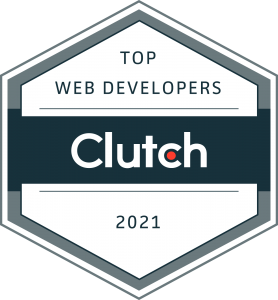 Having been named a top Drupal developer in 2018 and 2019 and a top web developer in 2019, we're endlessly grateful for such recognition. 
Clutch is a highly popular platform for B2B companies and service providers. The platform lets customers review companies and rate their performance and services. Each review is meticulously verified and checked for accuracy to ensure that only the best companies are highlighted in their awards. 
"2020 was tough for a lot of companies, but coming into 2021, we're looking forward to brighter days. Starting the year with this award is a testament to our staff and clients and the work we've put in. We're very happy to be named as one of Canada's top B2B firms." — Patrick Beckerton VP Marketing & Sales 
We continue to improve our services. In the last six months, we've switched focus on WebOps and iterative development processes. This pivot helps us provide more benefits to us and our customers. 
Our Clutch profile is also filled with comments from satisfied customers, one of which reads: 
"They want to understand what we're trying to do rather than pushing us down any particular road." — Corporate Marketing Manager, Mining Solutions Company

Indeed, at Cheeky Monkey Media, we value our customers' needs and aim to deliver them as best we can. We look forward to making more happy customers. 
Feel free to contact us today to learn more about our award-winning services.