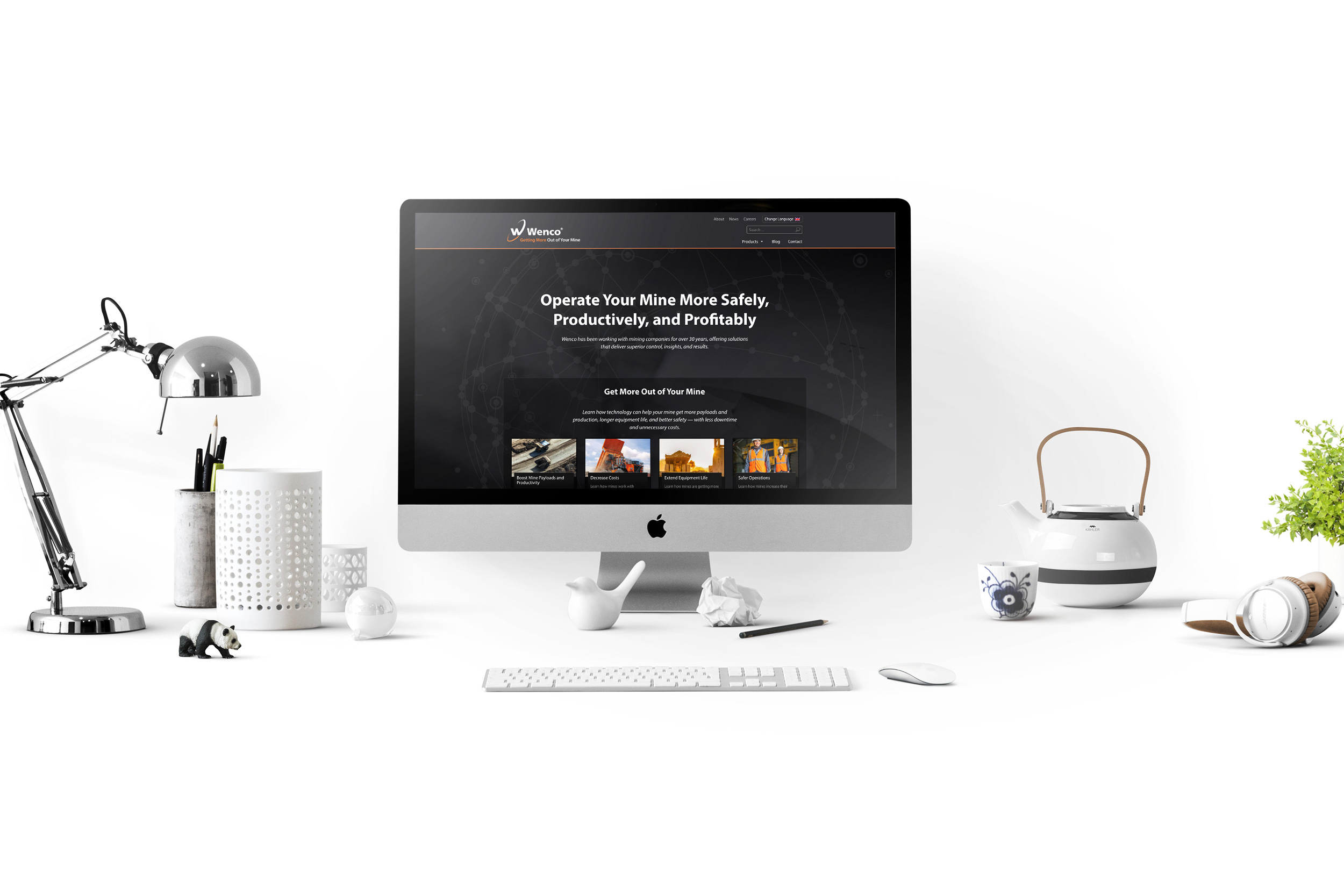 Who Are Wenco?
The world-class technology solutions developed by Wenco help companies in the mining sector increase their productivity with their suite of mining productivity solutions. These solutions include fleet management, asset health, collision avoidance, mining business analytics, and high-precision machine guidance.
In the past few years, Wenco's business has evolved quite rapidly. Bringing on a new CEO, they updated their offerings with new product lines, expanded into new regions, and redefined their core mission and values. To communicate these changes, they needed a compelling story not only to attract new customers but to let existing customers know that they can expect the same high-quality goods and services that Wenco is known for. To do that, Wenco worked with Cheeky Monkey Media to craft a brand new web experience.
What Were Their Goals?
Improving their bounce rate and pages per session were the two top goals Wenco had for their new site. According to SEMRush pages per session is the third most important ranking metric on Search Engine Result Page (SERPs), with bounce rate being the fourth most important. This meant it was paramount for us to improve those numbers.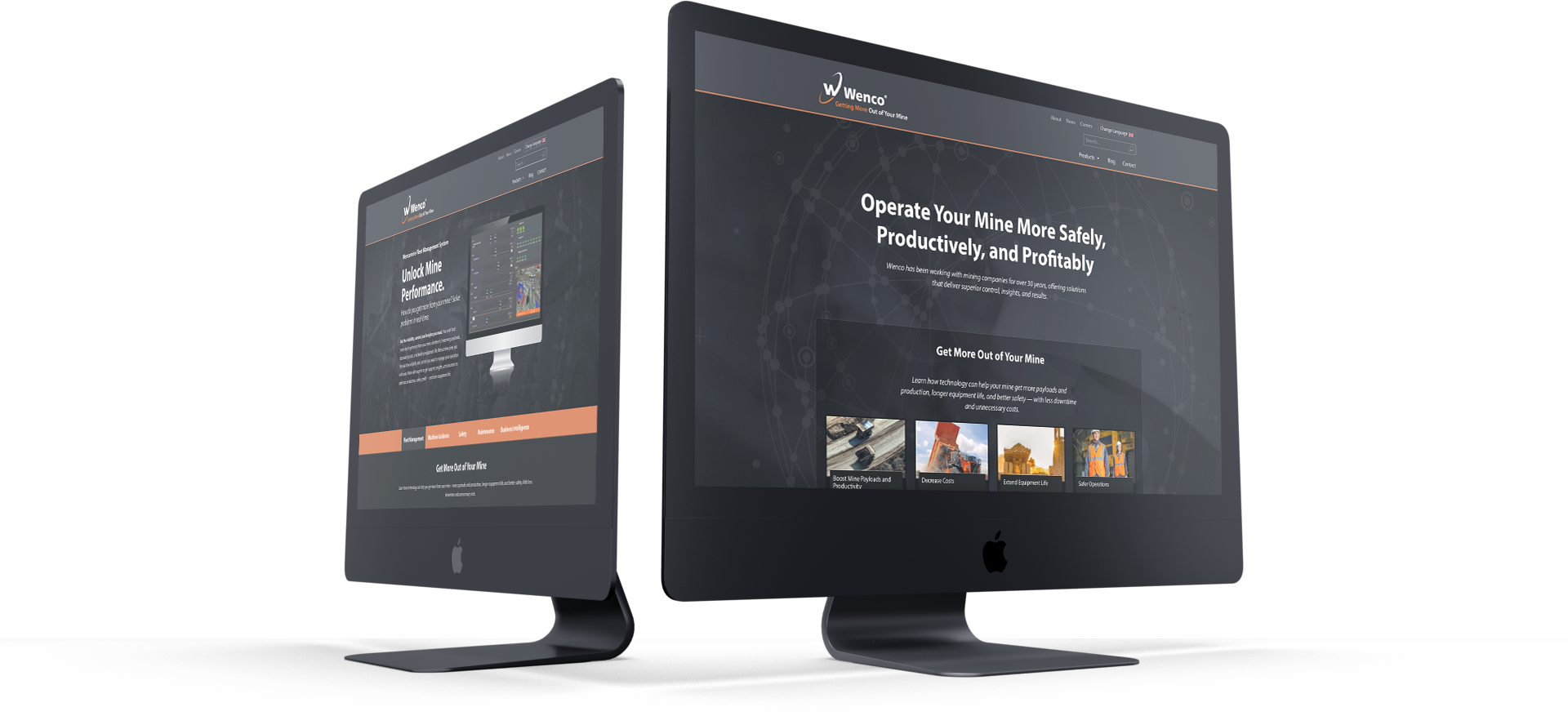 Addressing The Issues 
Before the redesign, Wenco's homepage had a bounce rate of over 50%. That means over half of their potential customers left the website before they even saw anything else! That's a big problem.
Wait, What the Heck is Bounce Rate?
Simply put, a "bounce" is when someone visits your websites and leaves straightaway without any further interaction. Your "bounce rate" is the percentage of visitors who "bounce" off of your site.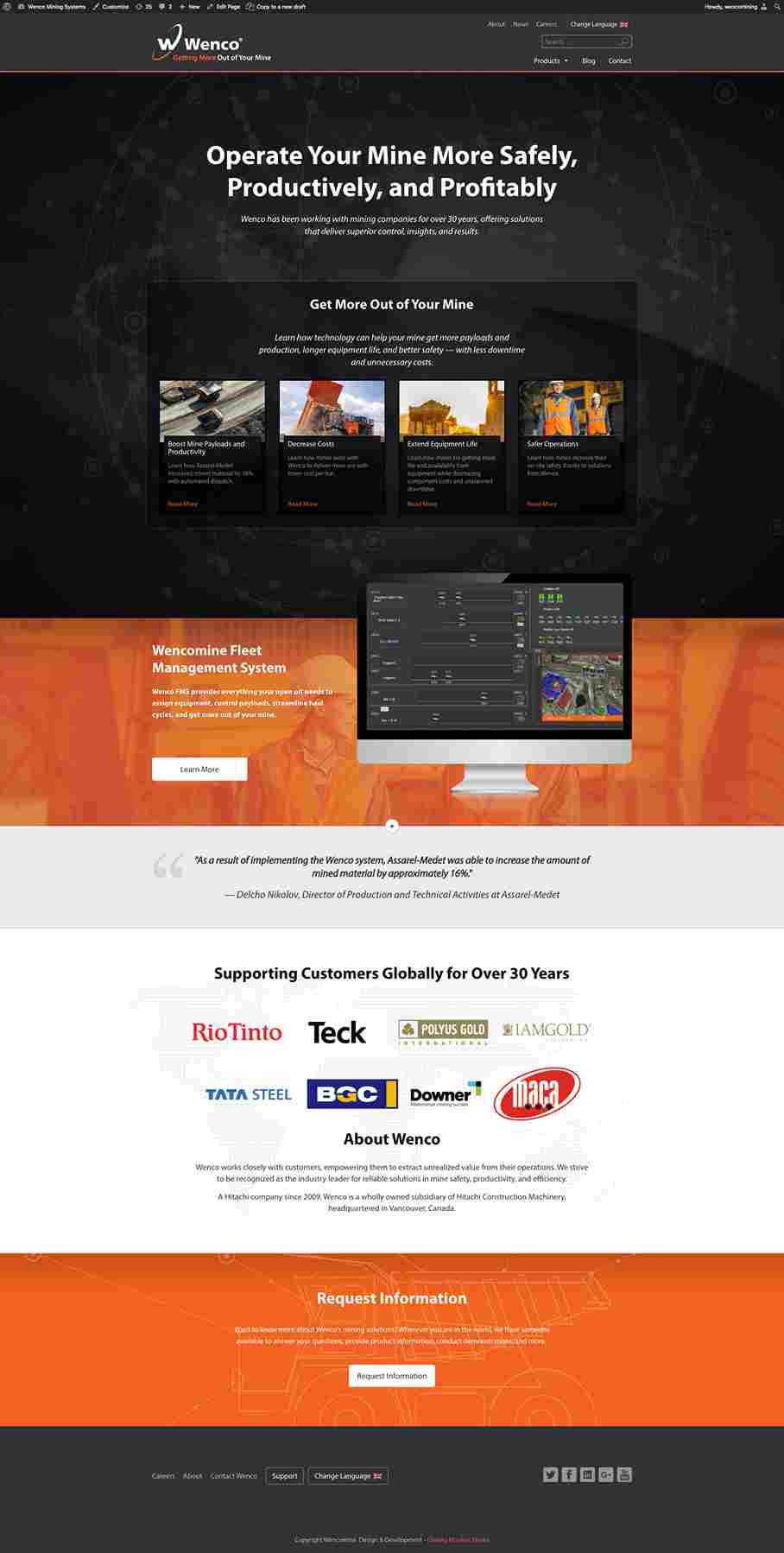 Testing, 1, 2. Testing, 1, 2. 
To determine the most important design decisions we developed landing pages and conducted multiple A/B tests to find the "sweet spot". On these pages we tested copywriting styles, messaging, call to action placements, and more.
Implementation
Test results in hand we could then make decisions, backed up by data, about how to use each page element to meet Wenco's goals. We found that even tiny tweaks and subtle switches to the content could impact that number by almost 15%! Now we're getting somewhere!
Moving forward, we used compelling visuals, intuitive navigation, and clear messaging to build a great Wenco web experience. So good, in fact, that we were able to change the bounce rate from over 50% to under 28%.
Key Results and Metrics
Before the redesign, Wenco's homepage had a bounce rate of 50.15%. After the redesign, we measured a bounce rate decrease of 36.21%, with the final resulting homepage bounce rate being 27.9%.
The average number of pages viewed per session increased by 33.75%, with the average session lasting 67.14% longer than before!
Not only were we able to decrease their bounce rate, increase the pages viewed, and increase the time spent on those pages, we also decreased the average page load time by 16.2% and the average page download time by 23.1%. Now that's efficient!
Results At A Glace
36% Decrease in Bounce Rate     |     67% Growth in Average Session Duration     |     34% More Pages Visited Per Session