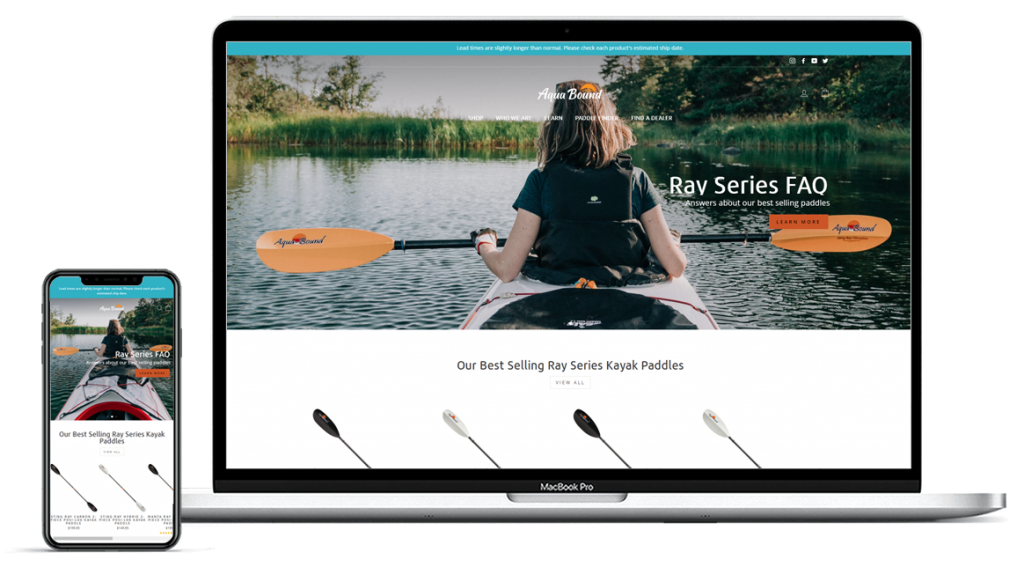 Finding the Right Fit
With two websites, Branches LLC was looking to increase website traffic, add e-commerce functionality, all while relieving some of the marketing team's stress. They needed a more responsive website and were looking for a Drupal-focused development and SEO firm that could not only do website maintenance but help improve exposure and develop and design new features. In addition, they needed a team that was eager to help and could prioritize their business and provide support through account and project management.
Pushing off from Shore
Kicking off the project with a Site Audit, the team determined that the code in the Module and Theming sections were in good shape and up-to-date. While the security section would only require updates to the core Drupal files. SPAM, Performance and SEO had room for improvement and would be the main focus, along with the addition of e-commerce functionality.
Finding the Right Solutions
SPAM Protection was necessary to help lower unwanted comments and form submissions. A service team can spend far too many hours sifting through comments and submissions to delete the ones that are SPAM, reducing the amount of time they have to properly address real customers.
To improve performance, the folder structure was cleaned and "Marie Kondo-ed", removing unnecessary clutter that no longer sparked joy with the programmers. The sites were also upgraded to PHP7 and a caching layer was added.
SEO tweaks also helped the websites load faster, all while helping with site search ranking.
Setting up SSL Certificates provided better security throughout the site, as well as help with the sites' overall search engine ranking – marking the websites as secure.
Shifting to Pantheon Hosting was recommended by our team to assist in the website load time, as well as the overall website maintenance cost over time.
To help ease the marketing team's workload and improve customer engagement a Newsletter Signup form was added to the sites.
Rowing in the Right Direction
After completion of the project Branches LLC found the following improvements to their site:
Web traffic increased by 41%
Achieved five figures in e-commerce sales