The Cheeky Monkey Media Blog
A few words from the apes, monkeys, and various primates that make up the Cheeky Monkey Super Squad.

Branding DrupalCon: A Stunning Brand & Web Style Guide

November 24, 2016 / Treena Bjarnason
Cheeky Monkey Media has been involved in the design and creation of the Drupal Association's North American DrupalCons since 2015.
DrupalCon Los Angeles in 2015 inspired the work of Shepard Fairey and his propaganda/street art stylings.
DrupalCon New Orleans in 2016 was inspired by the rich French history and wrought iron that is so prevalent in New Orleans.
The upcoming DrupalCon in Baltimore in 2017 draws on the work of Edgar Allan Poe and has a mysterious, almost moody edge to it.
Events of this scale take months of planning and preparation. The process and relationships between planning groups are key. The trick, however, is keeping all the moving pieces and deliverables (from the pins that get handed out to the signage that guides the attendees around the centre, to the website that handles all the registrations) consistent and on brand. That's where our secret resource, the brand and web style guide, comes in.
What is a brand style guide?
A brand style guide can be as simple as a logo usage document, or as complex as an extremely comprehensive, granular document that includes many aspects of the brand.
Larger companies are more likely to need more comprehensive guides. In either case, these documents are vital in helping your company internally, and also for aiding third-party vendors for staying true to the brand look and feel.
But what is it!?
One of the best definitions we've found to date comes from Shirley Chan's blog post on 99designs:
A brand style guide takes the heart and soul of your brand—your mission, vision and values—and translates it into design. It also tells everyone exactly how to communicate your brand. … Put another way, [a brand style guide is] a reference tool that helps maintain consistency by demonstrating what a brand looks, feels, and sounds like.
A brand style guide needs to state and show by example one or (ideally) more of the following:
How the logo is supposed to be used (and in many cases, how it is NOT supposed to be used). This will usually include guidelines on the spacing, and size limitations of the logo.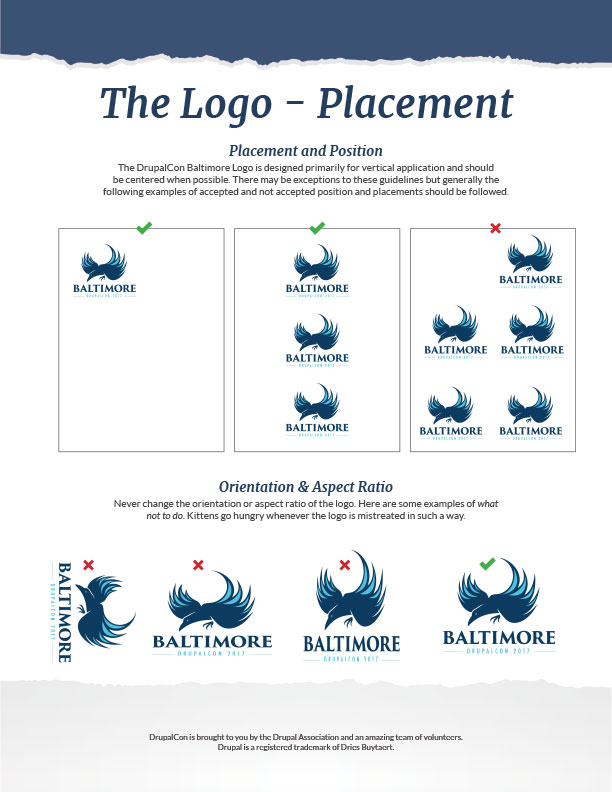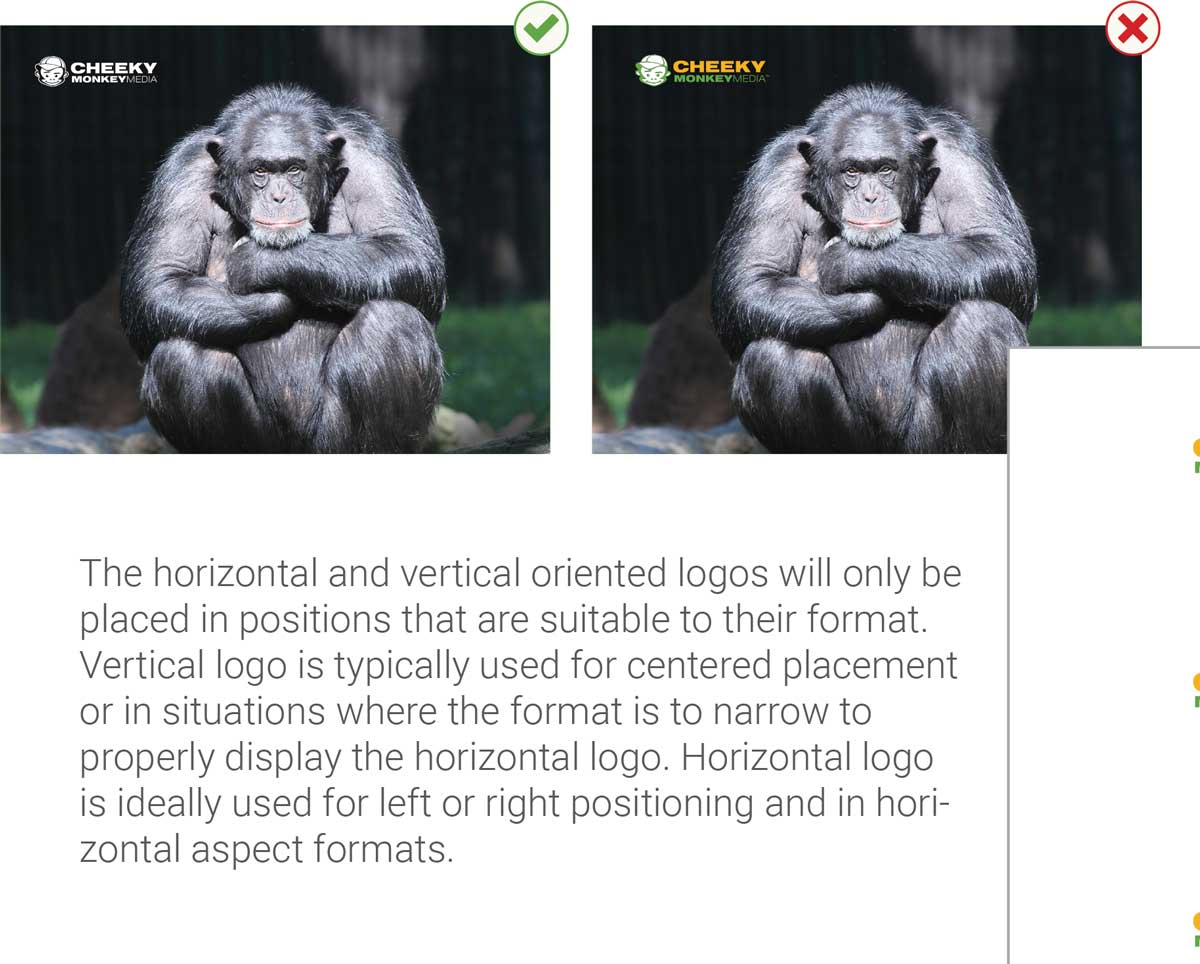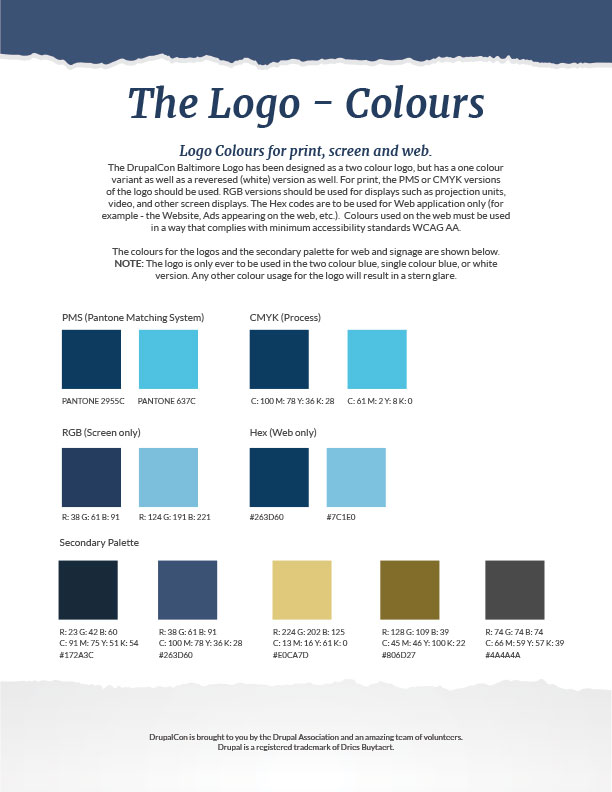 Typography should be used on anything (from internal documents to large, outward-facing promotional pieces) associated with the brand. The guide will name and show examples of the font faces used in marketing materials, and logo and in some cases provide examples of how headings and paragraph text is to be formatted.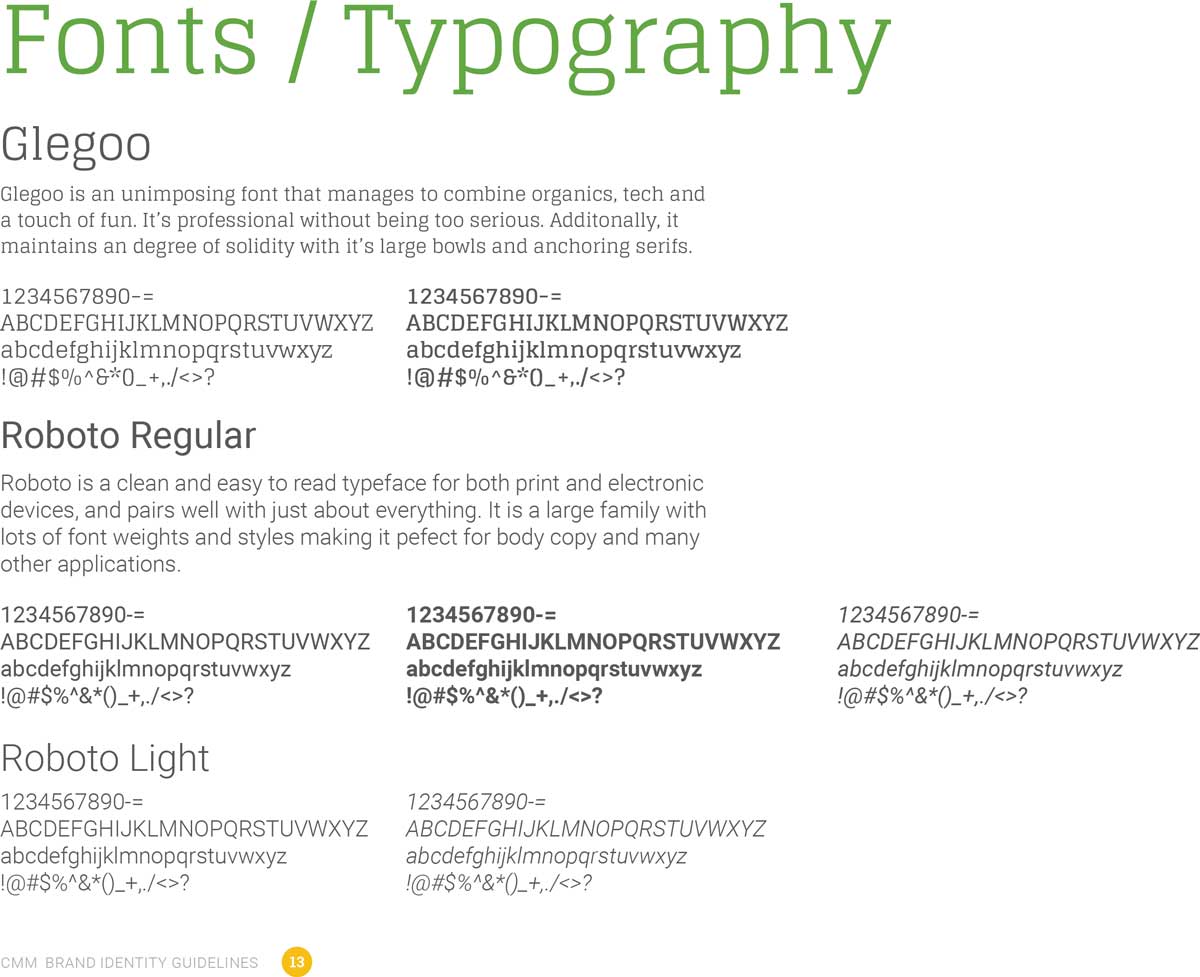 Use of images. When you're working with a brand, your own or someone else's, you can't just fling images about willy-nilly. Thus, some brand guides will outline and show examples of what style of photos or illustrations the organization or company can use.
Iconography. If a company uses multiple icons to represent different branches of the company or uses icons for products, or marketing materials, the brand style guide will outline what these icons are, when, where, and how they can be used.
Brand Voice. Some brand guides will include a section on the brand voice or tone. Examples and scenarios will be given on how to write for the company, or answer questions, etc. At Cheeky, we really like the way MailChimp does its Content Style Guide.
Some brand style guides will also include a subsection where they focus on websites.
The Web Style Guide
Here is an example of the style guide we prepared for the 2017 DrupalCon in Baltimore.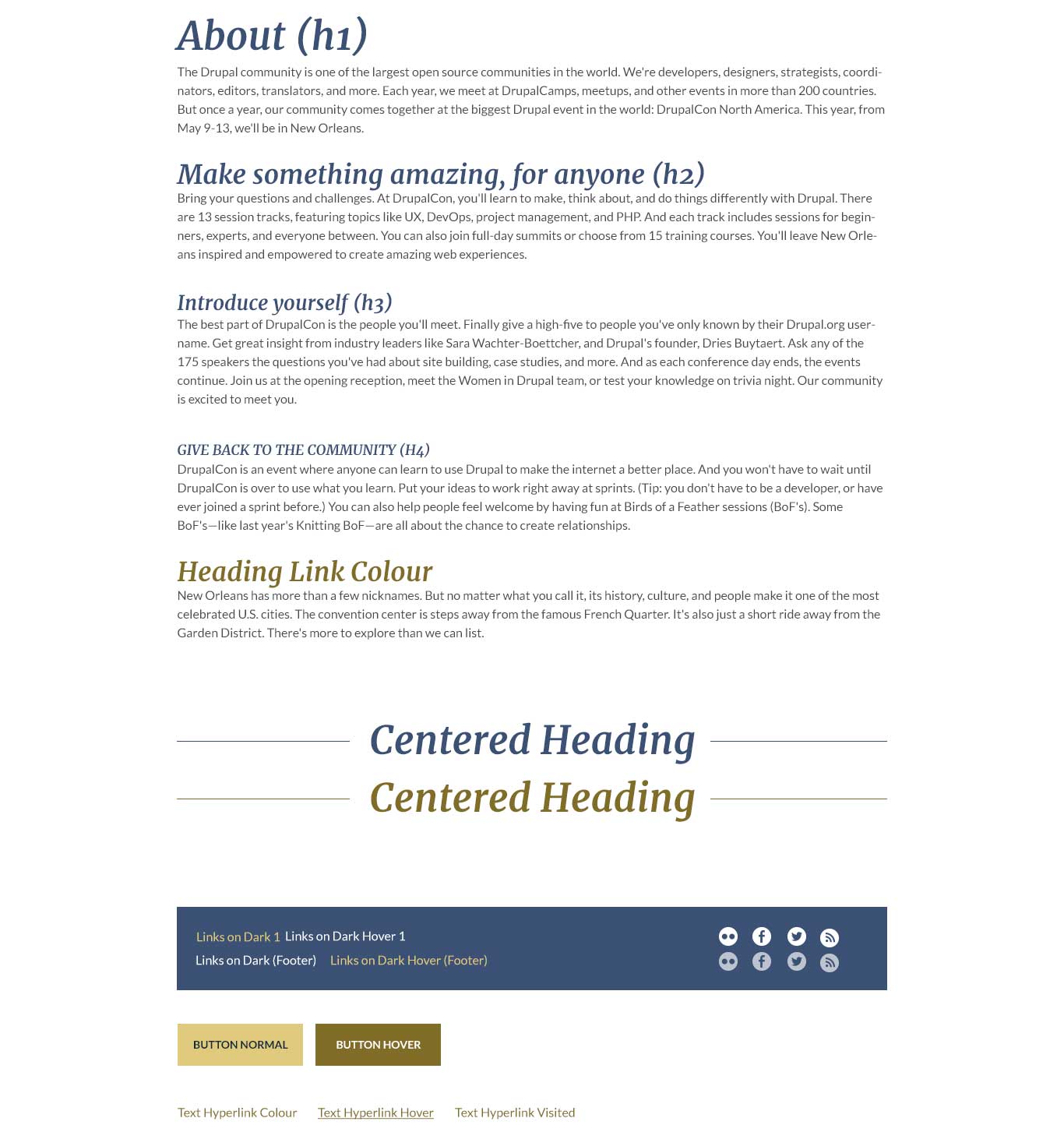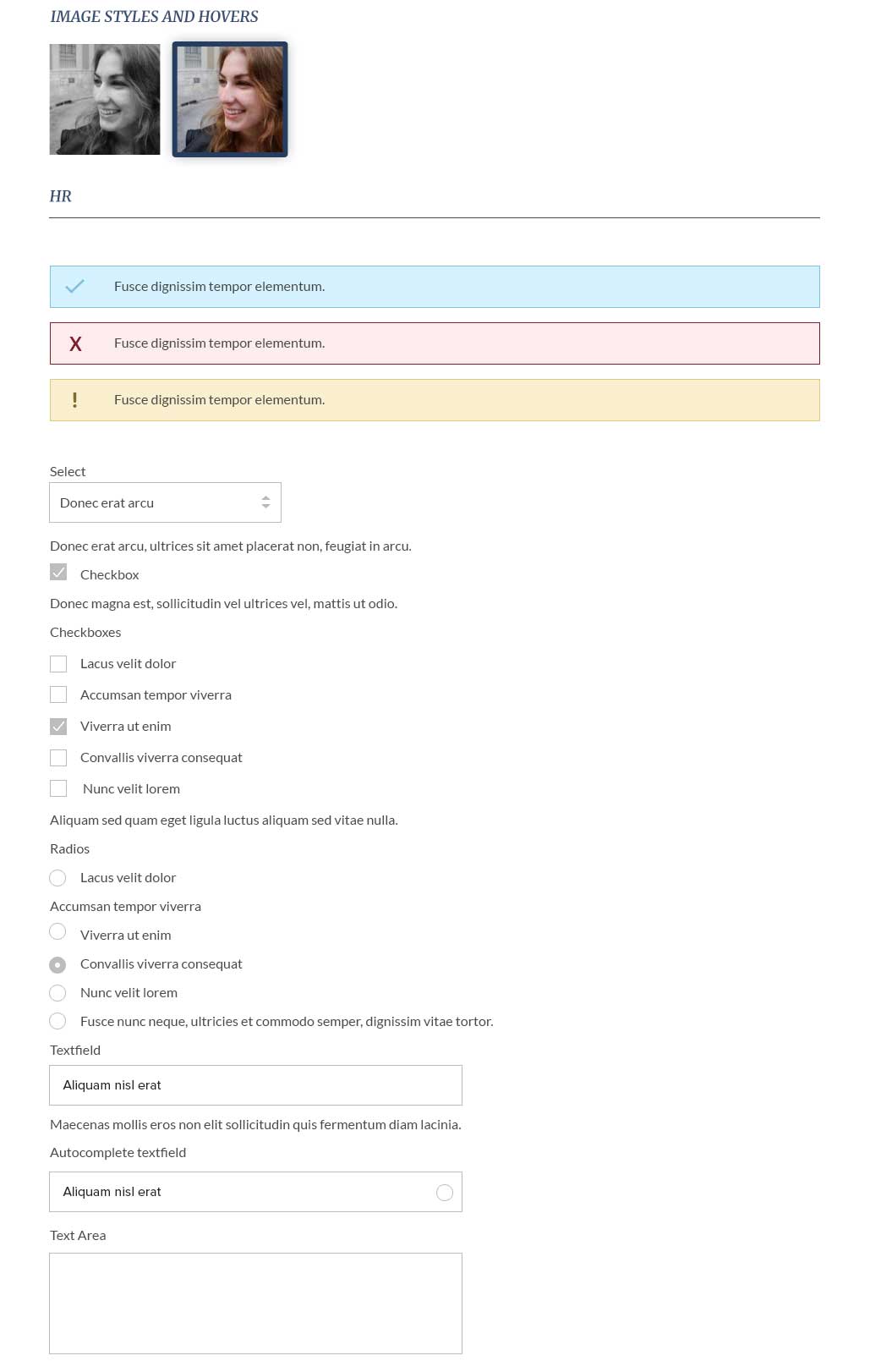 The web style guide focuses in on how headings, paragraphs, forms and all the other elements that make up the website should be formatted.
Why You Need a Brand Style Guide
A brand style guide is an essential document.
It Helps Your Internal Team Stay Consistent and On Brand
Most companies, large or small, may have more than one person 'creating' content or collateral for them. As an example, brand content can be created in-house by a:
designer,
administration assistant,
someone's cousin who knows how to use photoshop
or even the CEO.
It's important that all of these people have the same information about the brand and proper usage of its assets such as the logo, fonts, icons, illustrations, etc.
It Helps External Vendors Stay True to Your Brand Identity
Content can also be done by third-party individuals or vendors who have never worked with your brand and likely work with hundreds of other brands at the same time as they are working with you. Some examples include:
A marketing  agency like Cheeky Monkey Media
A freelance content writer or designer
Printers
Sign-makers
Having a brand document for these vendors is critical, and trust me, they will appreciate it.
In other words,
A brand style guide helps your organization, your organization's employees, and others collaborating with your organization stay consistent with all their collateral assets (from assets as simple as business cards and letterheads to a large promotional billboard or as multifaceted as annual events like the DrupalCons), communications, and brand perception.
Not having a brand style guide can breed inconsistency that will only serve to weaken your brand, and, in many cases, make it look unprofessional or, in the worst case scenario, be completely contradictory to your brand vision.
I love this! How Can I Get a Brand Style Guide?
Brand style guides are often created by graphic designers and brand managers. As I mentioned earlier, you can have relatively simple versions like a Quick Logo Usage guide, or very comprehensive documents (many pages in length).
At Cheeky, we have both: a quick usage guide and a more comprehensive one. Having both is useful because we can use the quick guide for 'basic' tasks like checking colour and logo usage, and we can use the comprehensive guide when working with external vendors or when training new employees.
Creating a good brand style guide is no simple undertaking, and if you are considering it, I would recommend asking the designer or agency that developed your logo to create one for you. Though, it's worth mentioning that whoever designed your logo should have, at the very least, provided some sort of logo usage guide.
If you no longer have access to the designer or agency that developed your initial logo, or would like another perspective, feel free to reach out to another agency (like Cheeky Monkey Media). Your brand is your organization's essence. It deserves the very best.
And, if you have any questions about branding, brand strategy, or creating brand guidelines feel free to contact us!