The Cheeky Monkey Media Blog
A few words from the apes, monkeys, and various primates that make up the Cheeky Monkey Super Squad.

Not seeing the kinds of traffic you'd hoped for?
Continually frustrated by a low conversion rates?
Tired of consistently ranking underneath your competitors on Google and other search engines, even though you know you offer much better quality products and customer service?
If so, it sounds like it's time to make a change to your current digital marketing strategy.
In this post, we'll tell you the small tweaks you can make that will have a big impact on where you fall in search engine rankings.
1. Expedite Site Loading Times
Over 50% of mobile visitors will leave a website if it takes more than three seconds to fully load.
The takeaway here?
If you're not focusing on improving your overall site speed, then none of your other strategies to rank higher in search results will matter at all.
So, what can you do to speed things up?
First of all, be aware that things like autoplay videos, excessive plugins, and pop-up ads all delay your loading speed. Remove them from your site, in addition to seeing which large image files you can eliminate from your homepage.
Always enable browser caching on your website, so that the overall server lag time decreases and the cached version of your site loads instantly on a returning visitor's mobile device or desktop computer.
If possible, even work with a Content Delivery Network (CDN) to ensure that files on your website are loaded on a server that's close to a user's exact geographic location.
Remember, the longer your site takes to load, the more likely visitors will leave it. This tells Google that you're not giving users useful information, causing you to fall in the rankings no matter how well-written and engaging your content is.
2. Comment On Sites And Blogs In Your Industry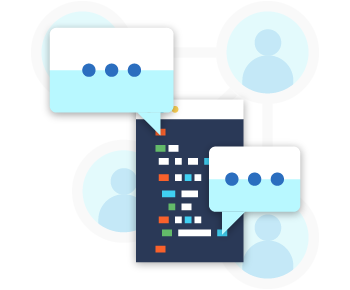 Another way to increase your site visitor count and therefore rank higher in the search results?
Get active in the comments sections of popular industry blogs and websites.
Not only will doing this prove to your site visitors that you take the time to read up on the latest trends in your field, it will also help you to better connect with your target market.
After all, you know that they're already likely interested in your products because they're on a website or blog that covers your industry.
When you leave a comment, make sure that you link to your website or blog in your signature. If people like what you have to say, or even if you engage with other commenters at all, they'll probably pay your site a visit.
3. Leverage Local SEO
Sometimes, companies get so caught up in their desire to appeal to as wide of a market as possible, that they end up completely overlooking local SEO.
Especially with the rise of Google's mobile-first index, your local market is more important than ever before.
So, how can you show up in more local search results?
Start by filling out your pages on Google My Business as completely as possible. This means that you should include customer testimonials, your store hours, links to your social media profiles, and pictures of your products and storefront.
Remember that, if you choose not to claim your listing, nothing is stopping your competitor from claiming it for you — and filling it with whatever kind of misinformation they like.
Next up, start using more location-based keywords in both your static and weekly blog content.
This will ensure that, with those who have enabled location services on their mobile devices and desktop, you show up before other, often larger, companies in search engine results. So, instead of using phrases like "car accident lawyer" try "car accident attorney New York City" or even "car accident lawyer near me."
4. Voice Search Is Bigger Than You Think
In today's world, it's no longer enough to focus your SEO efforts on exclusively written search.
As more and more consumer come to rely on voice-based digital assistants like Siri and Alexa, about 20% of all searches conducted are now voice-based.
However, most companies aren't making the switch — which gives you an excellent chance to get a leg up on your competition.
To better optimize for voice search, begin by changing out a few of your shorter keyword phrases and replacing them with longtail options, that are closer to the way people actually speak.
This also means that you'll need to include more phrases in the form of a question in your content. So, instead of trying to rank for a keyword phrase like "customized retail packaging," try "How can I find a local customized retail packaging business?"
Finally, you'll even need to change up the way your content is displayed on your site.
Avoid long, lengthy paragraphs.
Instead, chunk your blog posts and site content and include shorter sentences and line breaks. This makes it easier for digital assistants to read.
Need More Help Ranking Higher In Search Results?
We hope this post has laid a solid foundation in teaching you how to increase your standing in search results.
Remember, it's all about optimizing for mobile through fast site loading times, focusing on voice search and local SEO, and commenting on other popular sites in your industry.
Looking for additional SEO tips and tricks that will help you to outrank your competition every time?
In need of professional digital marketing services?
Get in touch with us today to learn how we can help you to optimize your site for better search results, no matter the industry you're operating within or the target market you want to serve.