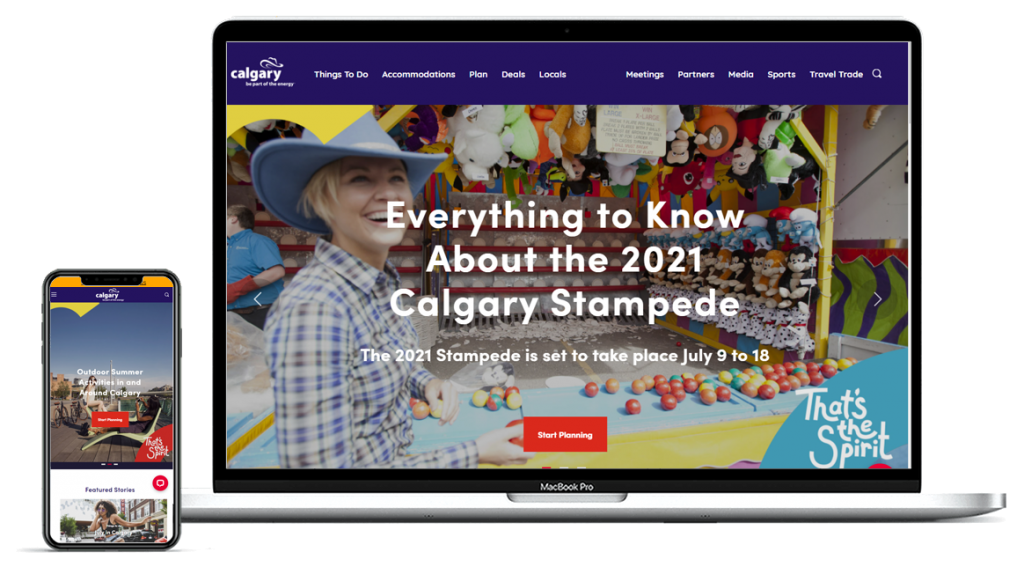 Tourism Calgary is the official destination marketing and development organization for Calgary's tourism industry. For more than 50 years, the organization's primary purpose has been to promote Calgary and the area as the destination of choice for leisure travellers.
Issue
Tourism Calgary (TC) needed help maintaining their website – from Drupal updates to functionality improvements. With a focus on ongoing web services, Cheeky Monkey Media (CMM) was the perfect partner to help TC perform regular website maintenance, training, fixes, and enhancements.
Solution
CMM and TC worked together to create blocks of time available for maintenance. CMM collaborated with TC on their development roadmap and requirements, determining what hours would need to be available to complete tasks.
Once a request was received from Tourism Calgary, Cheeky Monkey Media would review the task and provide an estimate of the required level of effort, including an expected date of completion. Once both teams were aligned, the hours needed for the development drew down from the agreed upon block of hours.
Maintenance solutions for Tourism Calgary encompassed a number of tasks, including:
Drupal Core Updates
Module Updates
Air Canada Widget functionality updates
Improved SEO
Deal Featurettes

This allowed two items to be featured in the secondary navigation as 'featurettes'. Deal Featurettes were previously offered within the secondary navigation of the  Deals section, but they only allowed for linking to Deals offered on the site. No external linking functionality was available – a key piece of functionality desired by TC.

Marketing Science Strategic Tagging Plan implementation

CMM implemented data layer tagging within the site markup so that page views and user interactions could be tracked and measured in Google Analytics.
This allowed TC to capture data on how specific elements of the website were being used by site visitors. This strategy gave TC a better understanding of how their website users were behaving and assisted CMM in developing new ways to drive specific user actions.