DrupalCon 2017 – Baltimore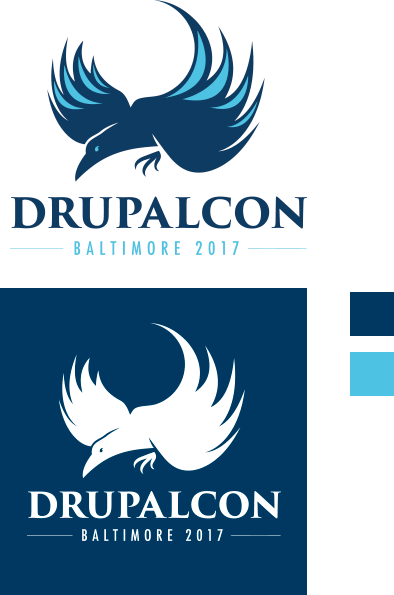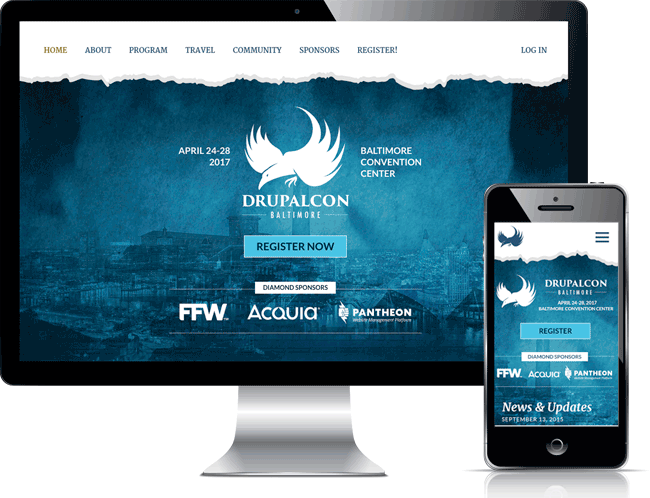 The Situation
In 2017 the Drupal Association looked once more to Cheeky Monkey Media to brand and design DrupalCon. 2017 would see Baltimore as the chosen host city. The conference needed a partner experienced in handling all of the branding and design needs of a large conference. The Drupal Association wanted more than just a visually appealing and inspired design, the material had to personally connect with the Drupal community.
Having been the designers for 2015, and 2016 DrupalCons, Cheeky Monkey Media had the chops for the job and were eager to take the challenge on one more time.
The Solution
Once again the Cheeky Monkey team worked with the local Drupal community in Baltimore and the Drupal Association to come up with a theme that was appropriate and unique to the host city. Many ideas were floated around but in the end, the 'Raven' concept inspired by Edgar Allan Poe was the winner.
The final logo went even further than the previous DrupalCons in incorporating the 'Drop' without making it too obvious by containing the shape (inverted) in the negative space of the wings. The rest of the Con was peppered with darker, and moodier imagery (well it was Poe after all).
Amanda Gonser, the lead DrupalCon coordinator talks about the DrupalCons and her experiences working with the Cheeky team.