Centralizing Datasets – Uniworld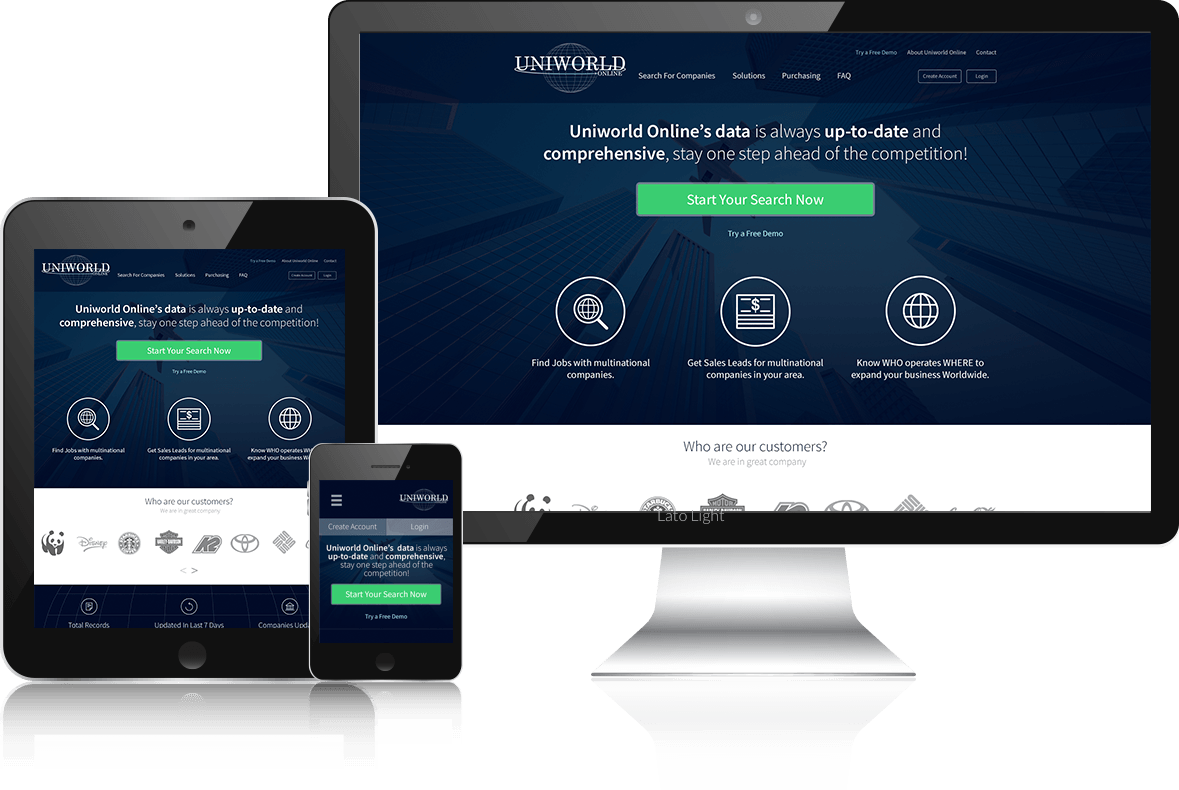 The Situation
In the business world today, sometimes it can be difficult to find the prospecting information you need. Enter Uniworld Online, one of the world's leading data mining and business contact information brokers. With a database covering over 200 countries and 20,000 industries, Uniworld is a fantastic resource for many companies and professionals.
When they came to Cheeky Monkey Media, Uniworld was suffering under the burden of a tremendously large data set that was spread among multiple databases and disconnected systems. Certainly, when your business is information, the challenges presented could create significant resource, organization, and accuracy issues.
Uniworld sought out the Monkeys to help centralize their data, improve the user workflow to allow for easier searches, and update the site to accommodate new web standards and best practices.
The Solution
At the beginning of the project, Uniworld was very clear on their needs and goals, and they remained engaged throughout the process. With very significant amounts of data, the Cheeky Monkey team had to dive right into the deep end, conceptualizing appropriate methods to moderate information. An upgraded search interface, integration of complex 3rd party tools, and the complete development of custom modules were all required throughout the course of a complex build.
With close to a half million different records in multiple databases, there were hurdles to overcome in not only centralizing the data, but also ensuring that appropriate and consistent formatting was implemented. Not only did the development team manage these feats, they also improved upon version controls in order to reduce system strain and resource time for the end users.
As well as creating more efficient data management systems, Cheeky Monkey Media also designed a new, engaging look for the site – a design that would make it far easier for users to enter searches, sign up for subscriptions, and locate important information. By the end of the project, Cheeky Monkey Media helped to craft a high-powered, Drupal based, data super-site – a web property that helps Uniworld remain a leader in their industry.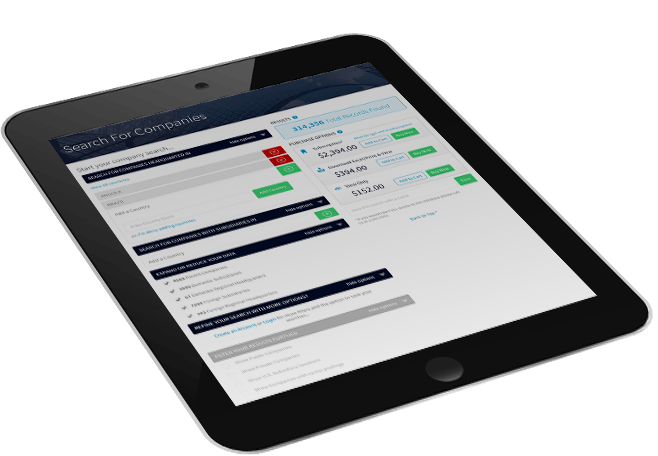 Typography & Palette Examples