Showcasing Art & Culture – Souls Grown Deep Foundation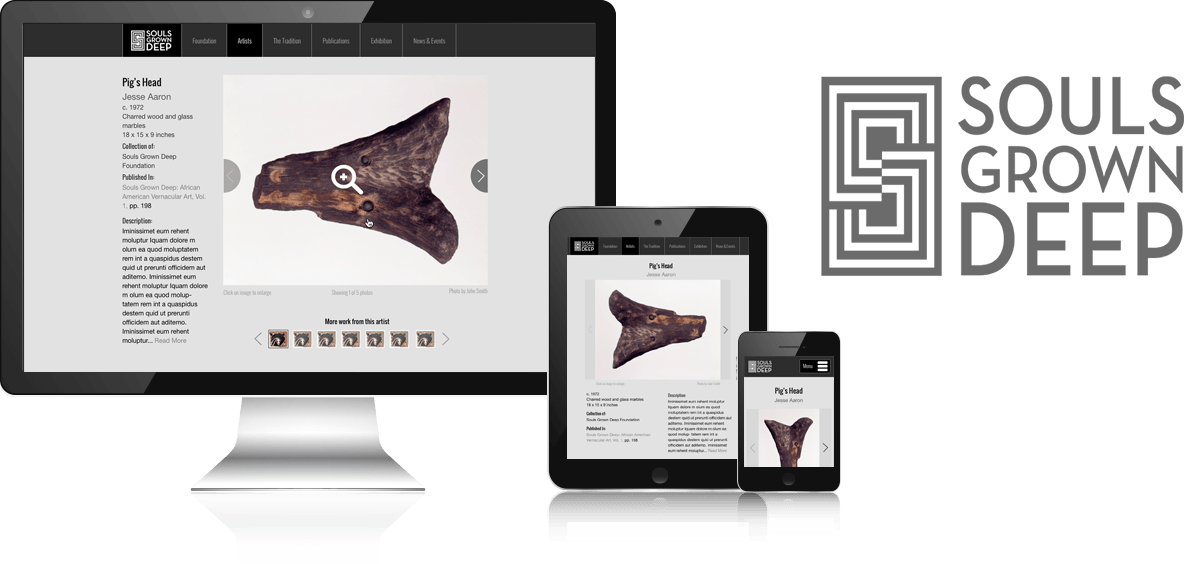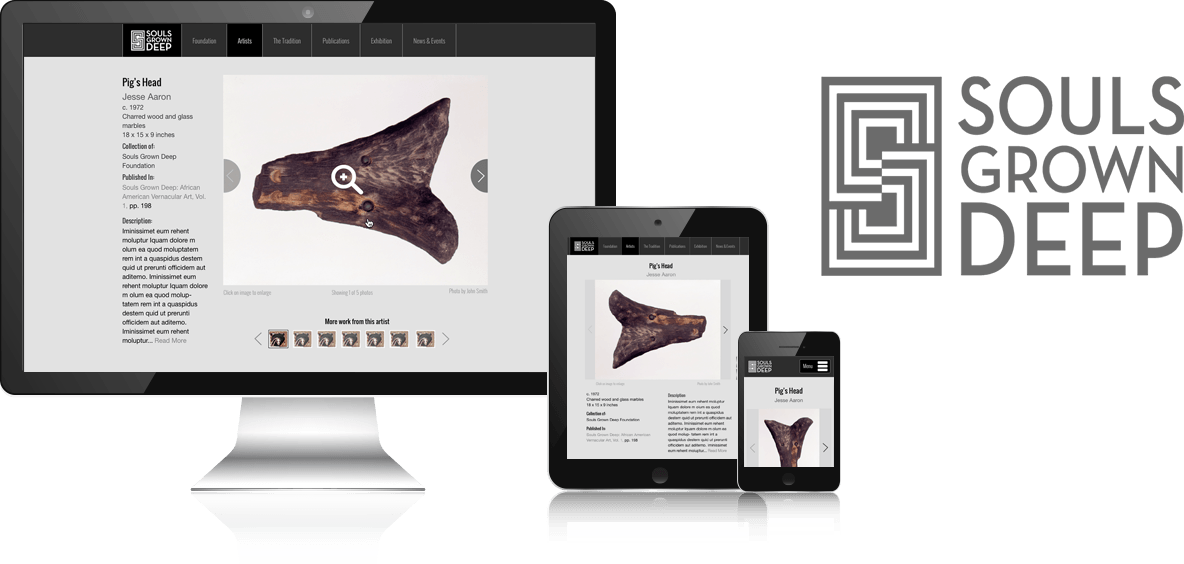 The Situation
With art, there's usually far more below the surface than what a person can see. There are usually tremendous histories, stories, and tales. Ensuring that these stories endure, The Souls Grown Deep Foundation is a non-profit organization committed to documenting, researching, preserving, and exhibiting the creations of self-taught African American artists in the southern US regions.
Focusing on the culture and history behind the work, the website needed to ensure not only an engaging user experience, but also an exceptional showcase for the paintings, sculptures, and expressions on display. The design needed to be eye-catching to complement the art, while the pages needed to be structured in a manner that melded both image and text content thoughtfully.
Having had this project in the planning stages for an extended time, Souls Grown Deep was anxious to get started, and very happy to be working with the Cheeky Monkey Media team on a culturally significant web project.
The Solution
Though not as technically complex as many other Cheeky Monkey Media projects, the Souls Grown Deep website was quite likely one of the most intensive creative design ventures for the crew. With plenty of imagery, and the need to provide a quality exhibit, the creative team needed to put their talent and skills to the test in order to craft the right aesthetic. Not only did the site need to look great, it also needed to be presentable on multiple screen sizes, resolutions and devices.
If Cheeky Monkey Media wasn't up for challenges, we couldn't brag about being leaders in Drupal Web Adventures! Working from foundational work performed previously, the creative team implemented changes, made improvements, and modified elements to create a stunning design that displays well, no matter if the audience is browsing on desktop, laptop, tablet or mobile phone.
Incorporating a highly variable set of images and art into the design was challenging, but by expanding their toolkit to include new grid styles, themes, and even front-end coding frameworks, the team was able to overcome the hurdles on route to producing a web theme that not only supports Souls Grown Deep, but also emphasizes the strength and skill of the Cheeky Monkey Media design crew.
Typography & Palette Examples