The Company
BigSteelBox is a Canadian owned and operated company that offers nationwide portable storage containers that people use for moving and storage. (Cool fact: Also popular as tiny homes and job site offices.)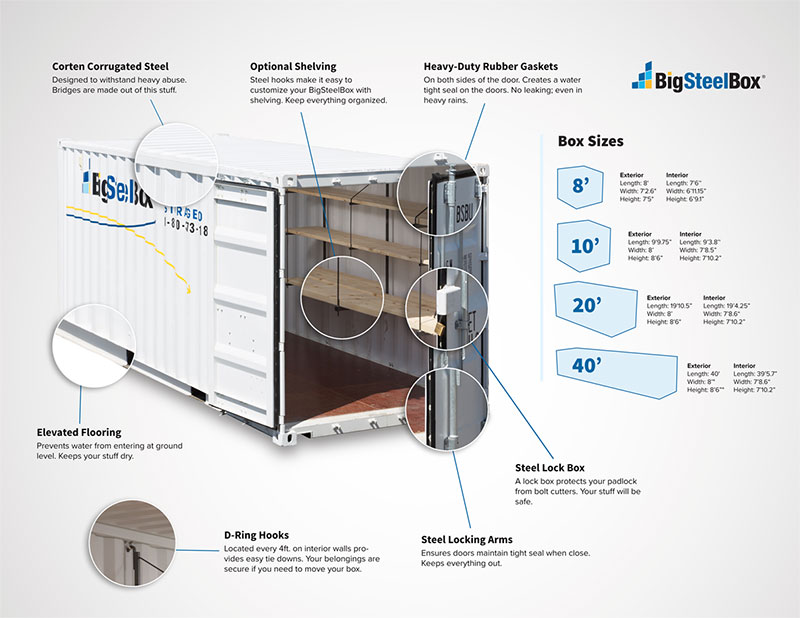 The Situation
BigSteelBox has a good online presence. To expand their presence even further, BigSteelBox decided to invest in online marketing by doing a pay-per-click campaign (PPC). The organization knew this could be a great investment; however, their initial experience left them feeling less than thrilled.
BigSteelBox came to Cheeky Monkey Media because they were spending far too much for every lead. They weren't getting a return on their investment. Nobody wants that! Especially not the monkeys.
After talking to the team at Big Steel Box and getting a sense of the return they wanted on their investment, we put our PPC Specialists and design troops on the job.
The Solution
Our PPC team got to work immediately. They thoroughly analyzed search queries people were clicking and converting on; added a bunch of campaign negatives, then paused anything irrelevant and not converting (aka wasting your hard earned cash).
Using the keyword data from the AdWords account, the first landing page was developed that spoke to the emotional side of moving for a busy family. It can be a stressful (and exciting) life event. The previous landing page was a bit generic and it didn't create the emotional connection associated with such a life-changing event.
By the end of the first month, the troop decreased the cost per lead over 76%. The next month? By another 33%.
The work didn't stop there. Testing is the key to a successful PPC campaign, so our PPC team did a number of A/B tests to further optimize the ads and landing pages.
We wanted to make sure the design and phrasing worked and that BigSteelBox was bidding on the right keywords. In fact, we're still doing A/B testing for the campaigns and won't stop until our contract is up.
As a result of this work, the cost per lead decreased by 88% and leads increased by 629% (for the same amount of budget). That's a lot of savings and hundreds of leads more for BigSteelBox on a monthly basis.