The Cheeky Monkey Media Blog
A few words from the apes, monkeys, and various primates that make up the Cheeky Monkey Super Squad.

Project AMP: How Google is Speeding Up Mobile Loading

October 13, 2017 / Treena Bjarnason
Have you noticed that when performing a Google search on mobile, often the link you click through to isn't the website's direct URL? You'll see in your browser URL bar something like "https://google.com/amp/so-forth-and-so-on". That's Google's Project AMP and it's here to speed up your mobile browsing experience.
Google's Project AMP (Accelerated Mobile Pages) was launched on February 24, 2016, and has been making huge strides towards its stated goal of a "better, faster mobile internet."
But what exactly makes up AMP and what will it mean for the industry as a whole?
This project was launched as a direct response to Facebook's Instant Articles and Apple News. What makes AMP better is that any webmaster can use Google's AMP to create web pages.
That's not the case with Facebook and Apple.
So what are the key features of Project AMP and how can you make it work to your advantage?
Let's find out.
What is Project AMP and What Does It Do?
Simply stated, AMP is sort of a "stripped-down" version of the mobile web. It runs on a re-engineered version of HTML, the language that's used to create all web pages.
This new version of HTML, which they call AMP HTML, takes out the majority of elements that cause mobile web pages to load slower than desktop pages. These include things like JavaScript or third-party scripts.
Google claims that a web page that's made with AMP HTML will load anywhere from 14% – 72% faster than a standard HTML-created page.
Google also makes it quite simple for webmasters and publishers to start using AMP. They provide a detailed tutorial that'll walk you through creating your own AMP pages.
Does everything sound good thus far?
Well, it mostly is. But when you strip down the user's mobile web experience, you are also stripping out much of the infrastructure that marketers and advertisers depend on to deliver powerful branding to users.
But don't worry too much yet.
While it's true that some Project AMP characteristics will require that you use a new advertising approach on mobile, there are several other reasons why getting on board might be a great idea.
AMP Will Get You a Boost in Searches
Do you remember when Google launched its "Mobilegeddon" algorithm a while back?
Since then, we've known that a site must be mobile-friendly to rank high in searches. Sites that pass their mobile-friendly test automatically appear higher in the results.
Sites that don't rate well end up banished into the wastelands of 2nd or 3rd-page search results. That's no place you want to be.
It almost goes without saying that Accelerated Mobile Pages, designed specifically to load fast and provide a better mobile experience, will get a major boost in search rankings.
You'll also notice in Google mobile search results that AMP pages are highlighted with a lightning bolt. This invites mobile users to experience the fastest possible pages.
Faster Means More Pages View and Ad Views
You may have heard that about 40% of web users will leave a page if it takes more than 3 seconds to load.
Due to the nature of mobile browsing, it's probably safe to say that the window of opportunity is even less than 3 seconds.
Mobile pages that load faster seem to be in the best interest of everybody. The reality is that no user is going to see an ad or read your brand messaging if they bail on your page before it loads.
It's definitely true that using AMP will require some rethinking for digital mobile advertisers, however. But it's not going away anytime soon.
Of any company, Google fully recognizes the importance of online ads. That's why they're looking for faster loading pages that create more page views and more eyeballs on ads each user session.
It's important to note that Google is ensuring that all your AMP traffic is easily analyzed and quantified just like your standard web pages.
AMP contains built-in support for Google Analytics. You'll also be able to make use of partners like Adobe Analytics, ComScore, and Chartbeat for user behavioral data.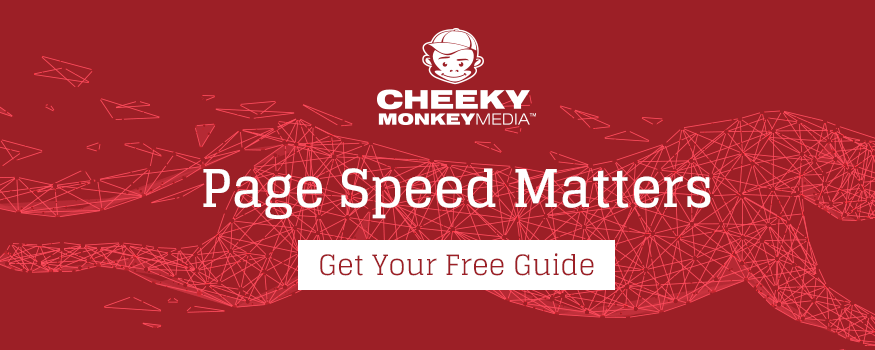 Fine-Tuning Your Advertising Control
Google is very specific about how AMP ads work and what you, as a publisher, can do with them.
When the AMP project was launched in 2016, it included basic but important functionalities. These included:
The ability to traffic ads and ad servers of your choice
Full support for multiple-demanded formats and sources (which included native ads)
Total control over the placement of ads
Measurements of viewability
These tools showed from the very beginning that Google wants to court as many advertisers into AMP as possible.
Because of this, several well-regarded sites like Taboolah, Outbrain, and AOL jumped at the chance to get on board with AMP.
But it's not necessarily all good news.
While Google seems content to allow marketers and publishers to have control over many parts of the advertising cycle, there are parts that Google is adamant about controlling.
They have laid out a set of 4 key principles that guide their approach to AMP advertising. These principles state that an AMP site must be:
Beautiful
Fast
Secure (use of HTTPS is absolutely mandatory)
Co-operational across the industry
Google insists that if we all work according to these basic principles, we'll be able to unlock the next $50 billion of ad revenue on mobile devices.
Dance to the Tune of Project AMP
With the launch of Accelerated Mobile Pages, Google expects marketers to dance to the tune they're playing. Google has a very specific vision of what a better mobile experience should be.
With loading speeds that blow away standard mobile sites and higher mobile user engagement, coupled with the built-in features of AMP and the clout that Google has over the internet, it seems that getting on board with AMP is a positive move.
It is also pretty much pain-free.
If you have further questions about AMP and want to talk with us about it, don't hesitate to get in touch by email or phone.
We can get all your questions answered and help you decide if getting on board the AMP train is the best decision for you.