The Cheeky Monkey Media Blog
A few words from the apes, monkeys, and various primates that make up the Cheeky Monkey Super Squad.

Why Google Analytics Reporting Is Important

September 22, 2017 / Treena Bjarnason
Will Google Analytics reporting help your business?
Absolutely. In fact, Google Analytics is essential to growing a business successfully.
Wondering why it's so important, and how to use Google Analytics for your company? We're here to help you figure it all out. We've put together this guide to what makes this analytics reporting so important.
Read on to learn how it can work for you.
What Is Google Analytics?
This tool lets you monitor how well your online campaigns are doing, in real-time.
With Google Analytics, you have easy access to how many people are visiting your site. By examining the numbers, you can get a realistic look at what's working for your business, and what isn't.
From page views to the number of new visitors, the analytics reports give you the numbers you need in one convenient location. By measuring your site's traffic, you can adjust your marketing tactics accordingly. Then, you can see whether or not those changes help.
Use Google Analytics to understand things like the typical bounce rate of your visitors, how your SEO is doing, and what content is most effective.
In short, if you aren't using Analytics, you're missing out on critical information that can help you make important changes to your site.
Let's take a closer look at how Google Analytics reporting can help grow your brand.
6 Reasons Google Analytics Reporting Matters
1. Measure the Success of a Marketing Campaign
Improve your website's performance by examining the data to see how well your marketing is working.
Your Analytics tool lets you get the statistics you need to optimize the right keywords and target your ideal customers. You can design a marketing scheme around this information, which helps you predict whether or not it will be successful.
Once you use Analytics to design your marketing campaign, you can also go back and use the same method to measure how well it worked. If you got new site visitors but your bounce rate remained the same, you can try other strategies. These include things such as adding more internal links or changing the times of postings.
2. Target the Right Audience
Use Google Analytics to find the audience that's most likely to buy your product or service. Then, you can target them accordingly.
Whether it's optimizing for certain keywords or advertising in the right online spaces, your Analytics help you understand who your customers are and where to find them.
Keep track of who is on your site, what keywords they are likely to use, and what other sites they might visit. Now, you can make sure your site shows up to those who will be most interested in it.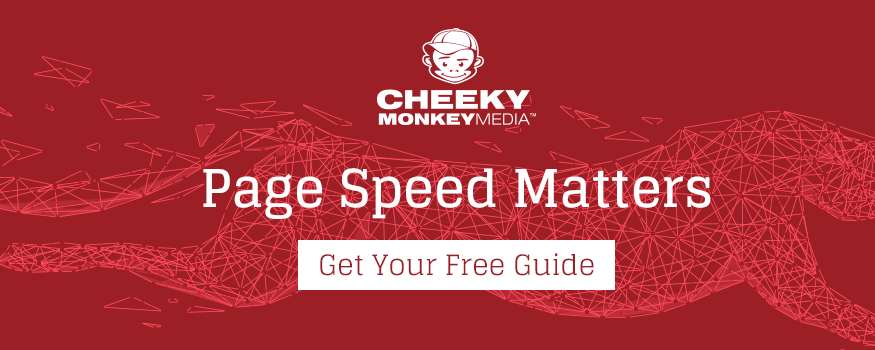 3. Customize Your Site
Google Analytics lets you track everything that happens with your site's visitors. This way, you can make updates and changes to your site as you go.
If you make a change to the content you post, you'll easily be able to see whether or not it attracts new site visitors. Or, if you update your landing pages, you can see if that cause more customers to make purchases.
If anything is lacking in your site, you'll be able to see that reflected in the Analytics and change it accordingly. And, when you know your target audience better, it is easier to decide what sorts of content and images will appeal to them most.
4. Add Quality to Your Page
Google Analytics will also help you see if your page has the quality that it needs to be successful.
Make design changes to help direct the flow of traffic to the place you want it on your site. Add content that more effectively appeals to your target audience. Redesign your site to help improve your bounce rates. If a page isn't converting as well as it should, you can redesign it or write new copy.
With Google Analytics, you'll be able to see if your design changes have the impact you want.
5. Understand Site Traffic
Part of understanding your target customer and how to appeal to them? Looking at your site traffic using Google Analytics reporting.
With Analytics, you can see the links and keywords that are popular among visitors to your site. You'll be able to tell what else they've searched for and what sites they've visited.
This gives you a better understanding of your competition and of what your customer wants.
You can even see where your site's visitors are in the world, which is helpful in understanding your demographics. Thinking of opening a brick-and-mortar store someday? You'll know right where to put it.
You'll also be able to separate new visitors from returning ones and find out what source referred them to your site.
Tracking their online activities lets you see how you can best appeal to them, from optimizing for the right keywords to featuring the most popular products on your site.
6. Save Money
One of the best things about Google Analytics reporting is that it's completely free. You can save money on researching your target audience by using this free, comprehensive tool to get the information you need.
There are similar tools you can pay for, but Google Analytics is a proven system. So, there's no need to spend extra money.
Final Thoughts
Without Google Analytics reporting, you're missing out on critical information you can use to grow your business.
There's a reason why most successful brands today are using Google Analytics to boost their traffic. This free, detailed look at the activity of site visitors gives you a great advantage when it comes to growing your company.
Using Analytics, you'll be able to design your marketing accordingly and understand when things are working. And if something's not working, you'll easily be able to see how to fix it.
How will you use Google Analytics to boost your site's traffic? Leave a comment and let us know!