The Cheeky Monkey Media Blog
A few words from the apes, monkeys, and various primates that make up the Cheeky Monkey Super Squad.

From Failed Business Venture to Thriving Digital Marketing Agency

September 29, 2016 / Treena Bjarnason
The Branding Exercise
About a month ago, I sat down to do a branding exercise using Park Howell's 10-step story cycle. For those of you that have read my blog posts before, you've probably noticed that I'm a big fan of the Business of Story podcast and that I listen religiously. Needless to say, I was really excited to test the story cycle out for myself.
So, here it goes …
Cheeky Monkey Media's Brand Story
Before I really get into our story, I want to share the core message, the core feeling, that drives our brand story forward.
If something is going wrong, don't cop out, fix it!  You can't outwork a problem, but you can work at it and grow from it.

You're responsible for your own success. This doesn't mean that you can't ask for help, or fail, but, ultimately, you have to keep picking yourself up and trying until you get it right. As a company, you fail and succeed as a company.

It's your story. What you chose to do with it is up to you.
If you ignore or forget everything else in this blog, remember this: 
Get scrappy. Take life, and your job by the horns and get shit done.
Brand Story: Where it all started
Not surprisingly, Cheeky Monkey Media's brand story started in a bar. Yes, a bar.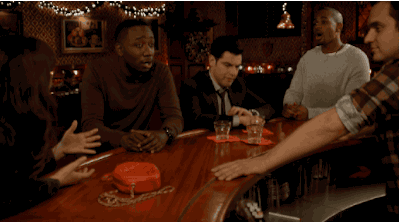 During the 2008 market crash, tired of his life bartending and refusing to give up after failing his first business venture (a series of bookstores), our founder Rick Bjarnason found new strength and vigor when he started building websites to supplement his income. He called this new venture Cheeky Monkey Media after a Mike Myers SNL skit. Plus, he wanted the name to be memorable. (What do you think? Did he succeed?)
It wasn't long before Rick got busy, very busy. He couldn't build all these websites on his own so he teamed up with Gene Bernier.  Soon, the odd pair had 20 employees and more than 500 clients.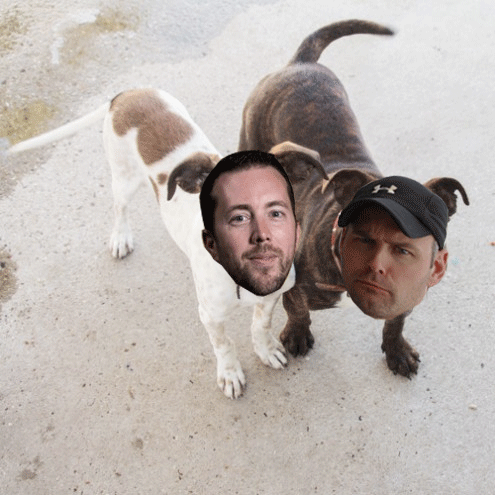 How did Cheeky Monkey grow from Development Shop to Marketing Agency?
Cheeky Monkey Media started as a WordPress shop. Rick had experience building WordPress websites, so that's what he built. When Gene joined the team, they began working on Drupal websites because Gene had skill in that area and because it allowed them to take on more and more projects.
Soon, however, they pivoted to doing Drupal websites exclusively. They recognized a scarcity of talented Drupal developers, which are needed to build larger, more complex websites for clients with requirements that are multifaceted and complex.
As they became known in the Drupal sphere – working on projects for the Drupal Association and larger nonprofits like the San Francisco SPCA – they hired more qualified developers and business boomed.
However, it quickly became apparent that in today's day and age a website is no longer enough. These days, just about anyone can build a website, and pretty much everyone has one. Building magnificent kick-ass websites is no longer a unique selling proposition. Nor is it effective for the organization that requests the website.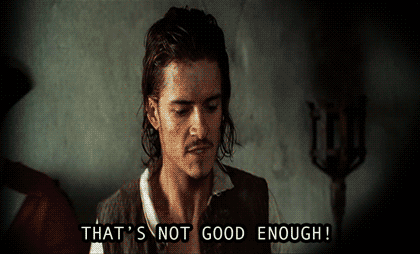 In order to positively impact an organization's bottom line (whether that's building revenue, growing a community, or supporting a cause with X number of projects) you have to put 7-8 times more time and effort into determining what your website needs to do and how you're going to get people there than you spend actually building the website.
Therefore, we realized that if we want to help our clients, we can't just help them build websites. We have to work with them too (1.) build a website that supports their bottom line, and (2.) develop strategies that build and nurture trust and communication (i.e. relationships) with their online communities.
That's why we use our creative noggins and technical muscle to help our partners create, execute, and deliver kick-ass digital experiences using a strategic combination of:
Inspiration: Were there struggles along the way?
I love the title and tagline in Marty Fukuda's Entrepreneur article:
Business Challenges Are When Your Team Builds Muscle and Confidence
A firm's capacity to emerge stronger from adversity is similar to muscle growth in the human body.
We all have heroes, real or fictional, that we look up to. Your hero may be a business mentor, a family member, a close friend, a sports star, or even a Disney princess. Think about this person for a moment. How does this individual act? How do they speak? What makes them admirable?
They've probably accomplished a task or state of being that you aspire to. But what is it that makes them inspiring? Is that they just showed up there, at the top of the mountain? Or, is it that they overcame significant obstacles either in their external worlds or in their own minds on their way there?
Rick, for example, had naysayers and critics, but he didn't listen to them. When I asked him about those people who discouraged him or the mental roadblocks he had to overcome to get to where he is today, he looked at me blankly.
"Why would I focus on those?" "Look," he said, "I'm about to do a 70-mile run in the mountains, do you think I care what others have to say, or that I listen to the voices in my head that tell me to quit?"
Touché.
But, that doesn't mean there aren't forces working against him. Most of these are internal. In the past, Rick's been so focused on a path, he has neglected to communicate it and bulldozed others in his way. He's had to learn to be empathetic to those who aren't as good at ignoring the naysayers. Sound familiar?
That said, Rick refuses to call these challenges anything as dramatic as villains, fogs, and crevasses. Naysayers, finances, having to get out of your own way, to Rick, these are all just bumps in the road.
As usual, he relates everything back to running:
Sometimes, you have to stop and walk. Sometimes, you have to stop and come back to it tomorrow. The important thing is to stay scrappy and keep going even when things get rough.
This is why we're committed to inspiring our clients not coddling them
At Cheeky, we don't coddle our clients. If we think something won't work, we'll tell you. We'll offer suggestions on what you can do, but we won't tell you we can do, say, a $50,000.00 project for $10,000.00. I say this because, ironically, the more simple you would like your website to feel or the more seamless you'd like your audience to find interactions with your organization, the more work and time (and ultimately money) that goes into it.
We ask the hard questions. What do you want to achieve and what are you willing to do to get there?
We take our commitments seriously, and we expect our clients to take theirs seriously. If we need your feedback on something before we can continue, we expect that we will receive it at the agreed-upon time, just like you can expect us to deliver on time.
Working with Cheeky Monkey Media will leave you feeling inspired and excited to tackle the uncomfortable.
You'll feel secure, but not cozy.

You'll feel motivated and inspired, but not always comfortable.
You'll finish each stage of every project feeling confident in yourself, in us, and in the project.
Ok, so that's the first iteration of our brand's back story and a taste of the following chapters. 
Not convinced that your organization's brand story is important? Don't take my word for it …
Storytelling extraordinaire Kindra Hall, who includes the Hilton and United Way in her list of clients, states that your origin story is "the most important story you'll ever tell."

Paul Smith, former director of market research at Procter & Gamble, explains that she'd be "hard-pressed to think of a company that doesn't have an interesting foundational story." She goes on to say,
I suspect there are many that haven't crafted and told theirs. And they're important. People want to be part of something bigger than themselves. A nameless, faceless corporation with no real purpose, no story, is not an inspiring place to be. ~ (quoted in Inc. contributor's Adam Bulstein's "How to Tell your Company's Brand Story")