The Cheeky Monkey Media Blog
A few words from the apes, monkeys, and various primates that make up the Cheeky Monkey Super Squad.

6 Essential Business Growth Strategies You Need to Know

September 15, 2017 / Treena Bjarnason
Did you know that only 20 percent of startups survive their first year of operation?
It gets worse. After five years, that figure goes up to 50 percent. And in a decade, only one-third will make it. Now take note that this doesn't apply to owners who decide to retire or sell their businesses.
It's still a sobering thought though, especially for those who are planning to put up a business. But don't let it get to you too much. You can have long-term success as long as you know the right business growth strategies.
Want to know these strategies? Read on.
1. Differentiate Yourself from Your Competitors
Unless your product or service is truly one-of-a-kind, you're going to have business rivals. And that's okay because it means you can work on establishing your value proposition and gain market share.
You could do this by making sure your product better meets your target market's needs. Let's say you're selling organic beauty products. Obviously, you can't entice customers to buy your stuff if there's nothing special about your beauty line or if they can readily find cheaper drugstore alternatives.
And speaking of cheaper, you can also set your business apart by competing on price. This could mean selling your product or offering your service at the lowest price in the market. Another way is to serve an underserved niche and expand from there.
2. Explore New Markets
As far as business growth strategies go, this is a solid tactic if the current market is saturated or if you're struggling with slow growth. A new market could mean a different city or a different state or even a different country.
To do this, you have to partner with the right distributors. You want to go after those who have established networks. Now, if you're planning to take your products to market in a different country, you have to do a lot of research.
Don't forget to consider differences in culture and local regulations. You want to be really thorough when you're creating buyer personas for a localized strategy that will help you gain a foothold in a foreign market.
3. Offer a New Product or Service
Let's go back to our organic beauty products example. If your customers love your argan oil products, you could expand by offering a new line, perhaps featuring camellia oil or black cumin seed oil.
It doesn't even have to be oil-based. The important thing is you don't stray from your value proposition, which in this case could be "to offer organic, eco-friendly, and naturally sourced beauty products."
This business growth strategy is an effective way to tap into a larger audience. Some do it by offering a premium version to cater to a higher-end market. Or developing complementary products that can be used alongside your core product line.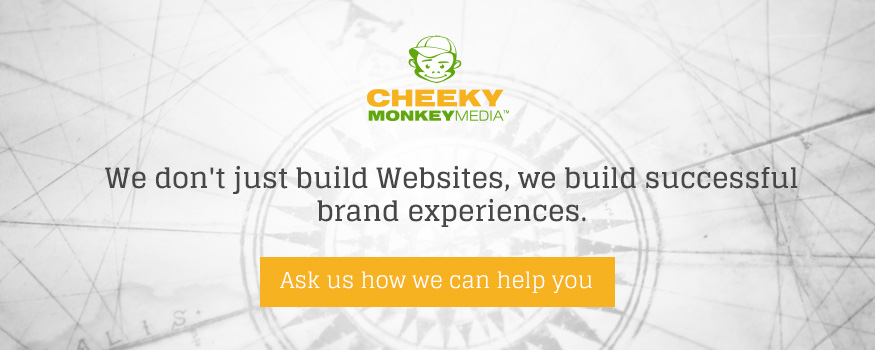 4. Diversify or Go the Other Way
Some business growth strategies make a lot of sense for SMEs to implement. Diversification is not for everyone but it's worth considering especially if you're willing to take big risks.
What do we mean?
Diversifying doesn't just involve new markets. It could mean developing an entirely new product or offering a service that has nothing to do with your core business. It's a strategy that requires painstaking research and wise use of resources.
If you're a fairly new company, we suggest being very cautious with diversification. You could end up spending a lot on hiring new people and building new infrastructures. But if you manage to pull it off, the rewards are worth it.
You could enjoy more profits, increased sales, and protect your company from failure. If your core service fails, diversifying can make up for the loss.
5. Acquire or Merge
For mature companies, acquisitions and mergers are great business growth strategies. The idea is that two companies are more profitable together than when they are separate.
Acquisitions usually refer to companies that take over another one, in effect "swallowing" the weaker business. Mergers, on the other hand, occur between two firms of roughly the same size, creating a single new company.
With mergers, the two companies can pool their resources, thus reducing expenses. It can also provide access to more customers. Another benefit is skill-sharing where working together can produce more innovative products.
6. Don't Forget You
Entrepreneurship is not for everyone. It takes special traits to become a successful business owner.
That said, if you don't know how to manage stress, there's a good chance you won't be able to handle business growing pains. As we've said before, there is a healthy way to grow your business. If you're sacrificing your health and personal life for your company, it may be time to rethink your growth strategy.
When you're happy and motivated, it's easier to create a business model that yields positive results. Not only will you inspire your employees, you also won't turn off business partners with a grouchy attitude.
For long-term success, you can't just invest your time and effort in your business. You have to take care of yourself so you can keep up with the demands of growing your business.
Mixing Business Growth Strategies
For startups, a growth strategy could involve simple things that improve margins. But as a company grows, these tactics may not be as effective. Whatever stage your company is in, it's important that the growth strategy you implement meshes well with your business model.
This could mean some experimentation. Perhaps, trying out one or two or more business growth strategies and seeing what combination/s work best. Consider your resources and your current business structure.
You may also need to evaluate your existing partnerships, as well as the current capabilities of your company. Don't rush to grow your business. Look for cost-effective methods if your company isn't mature enough.
Your Partner for Growth
We want to help you connect with your target audience. To do that, we will help create an online identity that showcases your company's core.
If you want to know more about our services, you may drop by our office or shoot us a short message via our Contact Us form.