The Cheeky Monkey Media Blog
A few words from the apes, monkeys, and various primates that make up the Cheeky Monkey Super Squad.

3 Critical Google Analytics Metrics to Watch (And How to Improve Them)

February 21, 2019 / Treena Bjarnason
Are you ready to harness the true power of Google Analytics?
Maybe your Google Analytics are on point and you don't know it, or maybe they're not so good and need a hell of a lot of attention.
Either way, it is important for digital marketers to analyze marketing efforts. Its metrics measure the nuances of site traffic and search terms, giving you valuable insight into campaign performance.
We're going to encourage you to look at your analytics because your Search Engine Optimization (SEO) success matters!
If you're new to Google Analytics and need it to be in human talk rather than nerd talk, you're in the right place.
It can be tough figuring out which metrics to watch, especially if you don't know what the heck you're doing in the first place. In this post, we'll discuss the Google Analytics metrics you should be watching and how to improve them.
1. Bounce Rate
One of the most important Google Analytics metrics is your bounce rate.
Bounce rates refer to visitors who navigate to your website and immediately leave, which is not the ultimate goal for any online business. True story!
High bounce rate means that many people are getting to your site, but a lot of them aren't sticking around and it can impact your Search Engine Optimization (SEO) efforts.
In general, Google is less likely to highly rank a site that can't retain its visitors. If you have a consistently high bounce rate, you may see your Google rankings plummet. Seeing anything work downwards is crummy, and crumbs are for the birds, so let's try to avoid that.
In tandem with other Google Analytics metrics, bounce rates can also tell you about what your visitors are looking for (and what they aren't getting).
It's time to give the people what they want.
How to Improve Bounce Rates
It's hard for any website owner to completely eradicate bounce rates since they can't crazy glue, duct tape, or physically velcro a visitor to their website's landing page. BUT, we can assist with some proven strategies that could help get them to a manageable percentage.
Make sure that your page where new visitors are landing is offering everything it possibly can. By this, we mean rich and relevant content tailored to your ideal visitor, product offerings, calls to action, etc.
To find your ideal audience, you will need to spend some time identifying and researching your target audience, then build your content with this audience in mind.
Choose captivating (perhaps even Cheeky) images and consider investing in professional web design services to ensure that your landing pages appeal to new visitors.
Make it easy and intuitive to navigate to other parts of your website from your landing pages. If you know where the user will want to go, make it easy for them. Embrace the KISS method!
Easy, intuitive navigation will encourage your visitor to explore your site fully, and ultimately aid in them making a decision to work with you.
You may even need to change up your keyword and meta description game.
Visitors may click on your site as it appears in Google search results with a focus on a certain word, yet your landing pages may indicate something quite different.
We want to make sure that your message is clear and enticing and matches what your audience is looking for.
Keep in mind that unfortunately, minimizing your bounce rate rarely happens overnight. You will need to invest time in building specific, concrete goals for lowering your bounce rates.
2. Visitor Conversion
Visitor conversion rates refer to the number of visitors who perform some sort of action on your website. Key performance indicators (KPI's) that your visitors engage with can vary from sales, subscriptions, articles, downloads or bananas. Ok, maybe not the last one but you get the idea.
This may mean a purchase (the ideal conversion for most site owners).
It may also mean signing up for a newsletter, viewing (x) number of pages or submitting a contact form.
Obviously, everybody wants high conversion rates. They will also want high new visitor conversion rates.
This means that first-time visitors are performing essential actions on your site (yay).
Noting this Google Analytics metric can give you insight into what first-time visitors are doing on your site. It can also indicate how compelling your content and/or services are.
How to Improve Visitor Conversion Rates
Visitors are more likely to convert if they find your website to be user-friendly. This means it should be easy to navigate and clearly state not only what you offer, but why visitors should take you up on the offer.
Once again, this may mean investing in professional web design, copywriting services, or compelling images.
It may also mean building more Calls to Action into individual pages.
Calls to Action are statements and/or links that direct the visitor to some action, such as "Contact Us Today!" or "Book Your Appointment" or "Create a custom monkey butt". There is no reason why some CTA's couldn't or shouldn't be fun!
It might seem like a lot of work but it is worth it; every page should have a CTA in order to compel conversions.
What you display on your website should also be consistent with what you advertise elsewhere.
Be sure that all your digital advertising is in line with what your website presents, including SEO meta descriptions, PPC ads, and other external campaigns.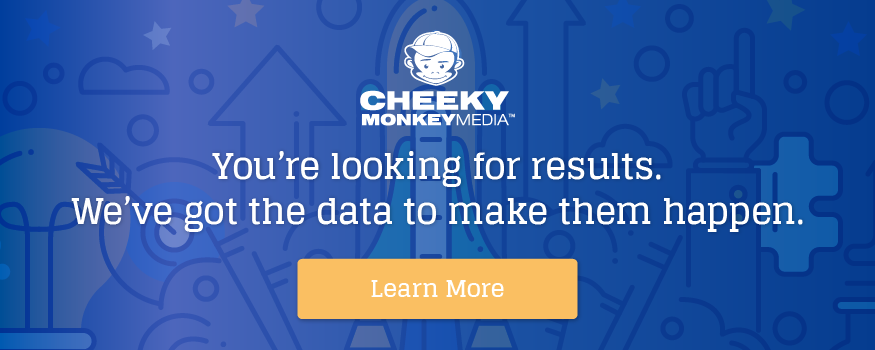 3. Pages / Session
This Google Analytics metric indicates how many pages visitors are checking out per visit; in this case, less is not more. In general, the more pages your visitors investigate per visit, the better.
This metric is valuable because greater pageviews suggests that your visitors are finding a lot of your content to be interesting.
More pageviews can also drive higher conversions. After all, you want visitors hanging out on your site for as long as possible!
Low pages per session rates often correspond with high bounce rates, which is not worthy, not worthy at all.
How to Improve Interactions Per Visit
Think about your target audience, the people you want visiting your website. Does your website cater to them and what they are actually looking for? This is where your research into who you are specifically marketing to pays off. Providing a simple solution to solve their problem is critical for you keeping them on your site.
A well developed, user friendly website is more likely to generate multiple page views per session. Your visitors should feel they are being led through their experience, as it is so seamless for them to navigate and locate what they need. Like a luxury car, everything they desire and more is right where it should be, at their fingertips.
Simply having a "pretty site" is not enough. While creating an engaging design is recommended, it is pointless if your user cannot easily find or navigate to what they are looking for. Incorporating quality UX into an visually appealing, well branded site is a must.
We also think it would be a good idea to hone your internal linking strategy. It's wise to incorporate at least two internal links per page, making it easy for your visitors to navigate between different pages on your site.
When your consumers see something they like, you don't want them to simply stop there, you want them to want to keep exploring your site. You will want to check each page to ensure all internal linking is up to par.
This step can take time and energy, but you will want to avoid errors and 401 pages.
We also know that most visitors do not enjoy spending time reading long blocks of text. You will want your website's content to be concise and relevant.
You might want to consider incorporating a blog on your site that would include richer, more in depth content, to engage those visitors who are looking for it.
Blogs are a great way to improve your SEO if done properly.
Final Thoughts: Google Analytics Metrics
If you want to succeed, assessing the performance of your website and various digital marketing campaigns is vital.
The more information you can gather about your target audience and how to best reach them, will set the tone for how you develop your strategies for your business's prosperity.
Make sure to prioritize these three Google Analytics metrics as you navigate your various campaigns.
Bounce Rates

Understanding why your users are bouncing can help you craft pages likely to resonate more with your specific audience.

Visitor Conversion

Understanding that you need clear Calls To Action, compelling visuals and an easy to navigate site, will certainly assist in keeping your visitors where they should be. On your website.

Pages / Session

Assessing pageviews per session can similarly offer insight into what is or isn't working about your current site.
At the end of the day, tracking metrics can be overwhelming for even the most fiercest of creatures. Except monkeys, especially monkeys who specialize in marketing. We eat analytics for breakfast. If you feel you need some assistance with your metrics, give us your best Tarzan yell (then give us an actual call since we can't hear you), so we can begin helping you "track" your journey through the online jungle.
Start a conversation with us now!