The experience I've had with Cheeky Monkey Media has certainly been very pleasant, so that definitely gives me confidence that they can do more.
BOB ANDERSON, MARKETING DIRECTOR, BIGSTEELBOX (MOVING & STORAGE COMPANY)
We Love PPC
We love PPC. We love the science behind working with numbers and data. And, we love the psychology behind writing ad copy that gets people to convert.
Want to show up at the top of search results? PPC can do that for you. Contact us today to find out more, or keep reading.
PPC really is the perfect compliment to any organic search (aka SEO) efforts.
Pay Per Click (PPC) advertising can be a profitable way to show up in search results--like Google and Bing—if you don't have an organic presence yet.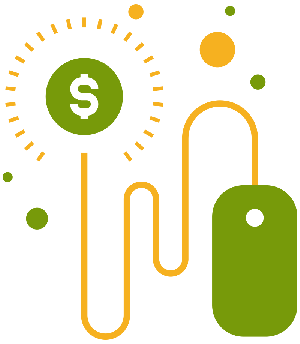 We Love Data
Monthly reports are provided every month, or every week, if budget permits. (But we will sort out all of these logistics with you once we start.)
We also never just create a campaign and then forget about it. We constantly analyze and take a look at your account to figure out what we can improve. (Would you believe us if we told you we actually find this fun?)
We Never Stop Testing
We never stop testing your campaign. We will never stop testing your landing pages, or your ad copy, or anything to do with your campaign, really.
Of course budget factors into how much we can test. But we will figure out a balance that everyone is comfortable with.
Overhaul of Existing Campaigns
Have an existing campaign that you'd like us to take a look at? Let us know. We'd love to help get the results you need. In fact, this is another project that our team loves to do. (We have a great track record for making impressive improvements.)
We offer PPC audits if you simply want someone to take a look at your account(s) and make recommendations. We understand that it's not always in the budget to outsource PPC to an agency. We're happy to do an audit that we will then walk your internal team through to implement.
PPC Management Includes:
Targeted cost per leads (or sales)
PPC Services Available: