The Cheeky Monkey Media Blog
A few words from the apes, monkeys, and various primates that make up the Cheeky Monkey Super Squad.

10 High ROI Strategies for Your Facebook PPC Campaign

April 27, 2018 / Treena Bjarnason
Want to grow your brand visibility and potentially reach millions of people? Of course, you do! Then Facebook is a tool you should consider using. After all, it has a whopping amount of users. By that, we mean that they have over 2.93 billion active users worldwide.
So whether you're marketing to the young, old, the local, or the foreigner, you can do it with Facebook. Of course, you'll need a rock-solid strategy to make your campaign successful.
This takes a while to figure out on your own, so we put together this handy and helpful guide. Let's take a look at how you can use Facebook PPC to achieve your goals!
1. Experiment with Your Facebook PPC Ad Placements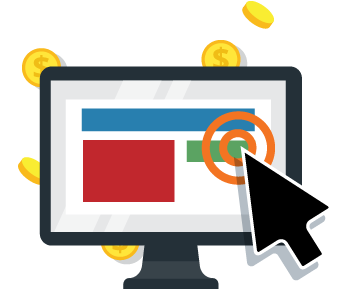 Pay-per-click (PPC) ads are a great investment because they yield fast results. However, you can't expect a flock of prospects to visit your site just because you decided to run an ad campaign.
The key is to have your ads placed so they're easily visible at the times your audience uses Facebook. This is why it's recommended that you experiment with different Facebook PPC ad placements and see what works.
Keep in mind that advertising costs on Facebook can vary by up to 700% based on the placement of your ads. For instance, if you have your ads displayed using the Audience Network, it's a lot cheaper than using Instagram to advertise.
However, you should remember that the cheapest cost-per-click isn't always going to yield the best results. Experiment a lot to figure out what works best. Think of it like chemistry class!
2. Use Google Adwords with Facebook PPC Ads
Google and Facebook use separate platforms for ad placement, but you can still reap the benefits of using both platforms in one campaign. The visibility of your ads will increase, which will increase brand recognition.
You should also consider setting up some RLSAs (Remarketing List Search Ads). These run on Google Adwords and help display your ads to folks who've visited your website. When they search for your product-related keyword on Google, your ad will show up as a top result. Pretty nifty, hey?
3. Implement Content Marketing into Your Strategy
If you really want to attract your audience, then you're going to need more than just ads. Consumers today aren't too keen about being marketed or sold to, so you'll need to engage them in another way.
With great content, you can engage, entertain, and educate them. In doing so, you will be able to establish authority, expertise, and trust – three huge factors that make people more likely to purchase from you.
There are different forms of content you can push out, such as blogs, videos, or tutorials. Whatever you decide to do, make sure to share your published work with your Facebook audience!
4. Use Facebook Ad Split Testing
As we mentioned before, it's very important to experiment with your advertisements. Rather than only focusing on the placement of your ads, though, you have to test out all the different elements.
This includes writing different forms of copy, calls to action, and using different images and design colors. Only switch out one element at a time, so you can pinpoint what works and what doesn't. Most importantly, have fun with it!
5. Create a Facebook Marketing Funnel
You can expect everyone who sees your Facebook ads to be at the same point in the buyer's stage. There are four funnel stages in Facebook marketing:
Attracting cold leads
Converting warm leads
Closing the deal with the leads
Pleasing your existing customers
It's essential to create an ad campaign for each of the individuals in this funnel. This way, your ads have a higher chance of converting leads.
6. Target the Fan's of Your Competition
Who said marketing meant playing fair? It's almost guaranteed that your competitors are trying to steal your customers this very second. If you want to even the odds, you should be doing the same! Targeting the fans of your competitors will help you to grow your fanbase and social following and potentially earn new customers.
The best way to go about this is to create what's called a "Facebook Saved Audience". You can find this under the Interests category. Look up the names of your competitors and it will target folks with an interest in those companies. This helps you to target individuals with interest in the products or services you offer.
7. Use Remarketing Techniques
Anyone who's on your website is a prospect, and you don't want to let them slip through your fingers! One way to ensure you keep them is to use remarketing methods. If you want to reach the leads in all of your funnel stages, then remarketing methods are needed about 80% of the time.
If you're hesitant about using remarketing, here are a few facts that will change your mind. For example, the folks you're targeting have already shown interest in your product or service and are likely to buy. Afterward, you can craft highly-relevant ad offers and messaging to target different audience segments.
All you need to do is set up Facebook Pixel, then create Custom Audiences.
8. Increase Your Facebook Page Likes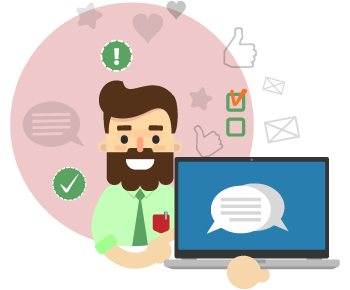 The one thing you don't want to do is set a goal to obtain more Facebook page likes just for the sake of it. There should always be a real reason for increasing the likes, so you can create objectives that'll make this happen.
Asking folks to like your page with nothing in return just ain't going to cut it. The idea is to get people to like your Facebook page organically. There are a few ways to pull this off.
For example, you can run campaigns that will attract a certain audience using blog content, videos, and contests.
You can even go as far as to create campaigns that target the friends of your fans, so they will see and grow to trust your brand enough to like it.
9. Test Out Facebook Lead Ads
It's ideal to have Facebook lead ads in your campaign. This helps drive people through your marketing funnel more quickly. These ads allow people to download your content in exchange for sharing their information with you. A win-win!
Better yet, this is done all without leaving Facebook. Make sure to have a call to action somewhere on the ad after the person clicks download. You can have a new popup window appear with their contact details already filled out (collected from their Facebook account). This will make it even more convenient for them to share their details.
10. Go with Facebook Video Ads
Text ads are great, and images are even better, but video ads are the best! Social media users are consuming many hours of online video daily, and that number is only growing. This makes it the perfect medium for displaying your own advertisements.
Surprisingly, video ads have the lowest eCPC when compared to other kinds of CPC rates. Then there's the fact there are over 500 million Facebook users watching 100 million hours of video content each day.
Just try to stick to the following criteria:
Allow continuous looping
Keep the file size 4 GB or smaller
Include 90 characters of ad copy text
Support aspect ratios 16:9 to 9:16
Keep videos between 15 and 30 seconds
Stick by these guidelines and you'll prevent making common mistakes many others make.
It's Time to Make Your Move
Now that you have a few ideas on how to improve your Facebook PPC strategies, it's time to get started. If you're not yet on Facebook, then it's time to add it to your marketing methods.
Maybe you don't have the time to do social media marketing on your own or are concerned about your skill level. In this case, you might need professional help. At Cheeky Monkey Media, we offer a line of services that include SEO, PPC management, and web development.
Contact us today to get a free quote for your Facebook ad campaign improvement!
For information on avoiding 'Click Farm' PPC fraud see our blog post here.