Lead Generation / Increasing Conversions – Criminal Lawyer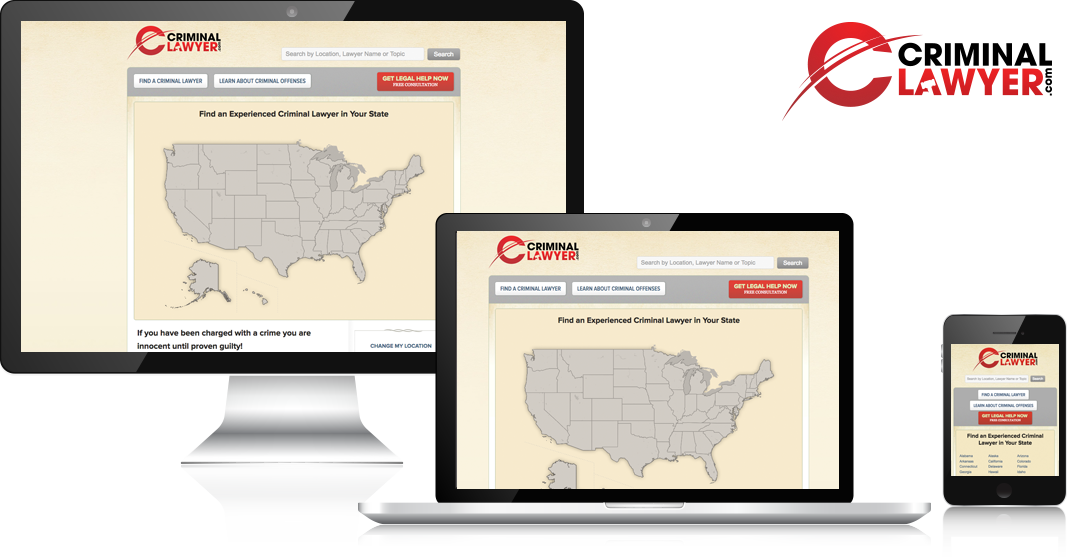 The Situation
From its beginning, CriminalLawyer.com was intended to be a website that provided Americans with a list of criminal law professionals in the event  that they required representation. With a key goal to include a lawyer in every American county, and be accessible from coast to coast, there was going to be a significant amount of information required on the site.
Aside from providing a clean, smooth user experience in order to make this vast array of information easy to find, the site also needed to ensure that once users found the recommended lawyer, they would continue through the conversion path to contact.
With the sheer volume of content, the intended scope of the audience, and the conversion goals in mind, Cheeky Monkey Media needed to put some serious thought, effort and monkey ingenuity behind crafting an extensive and efficient web experience.
The Solution
When implementing a diverse set of features and functionalities, Drupal becomes the obvious start. With features like geolocation, fax sending integration, and call sourcing – not to mention the size of the lawyer's database – Drupal's ability to provide an enterprise level foundation made the challenges easy to overcome. The modular nature of the Drupal framework, combined with the programming ease in developing complex function sets, put the right tools in the monkeys' hands (too bad about that opposable thumb thing, though).
More than simply providing a strong development framework, the ease with which functions, pages, and forms could be built and implemented allowed Cheeky Monkey the flexibility to craft a smooth and logical navigational structure to the front facing site. As well, the monkeys spent considerable time at the outset of the project to craft a strategy and plan to integrate all of the various pieces seamlessly.
A two-stage contact form with geolocation and filtering abilities for client needs made the achievement of the conversion goal much easier for users. By eliminating many user obstacles through the construction of a logical and intuitive form, Cheeky Monkey Media was able to significantly increase the likelihood of conversions. Upon launch, the monkeys had managed to tame the wide spectrum of needs through the use of solid planning, strategy and the flexibility provided by the world's greatest content management framework.