Hemaware – Bleeding Disorders Magazine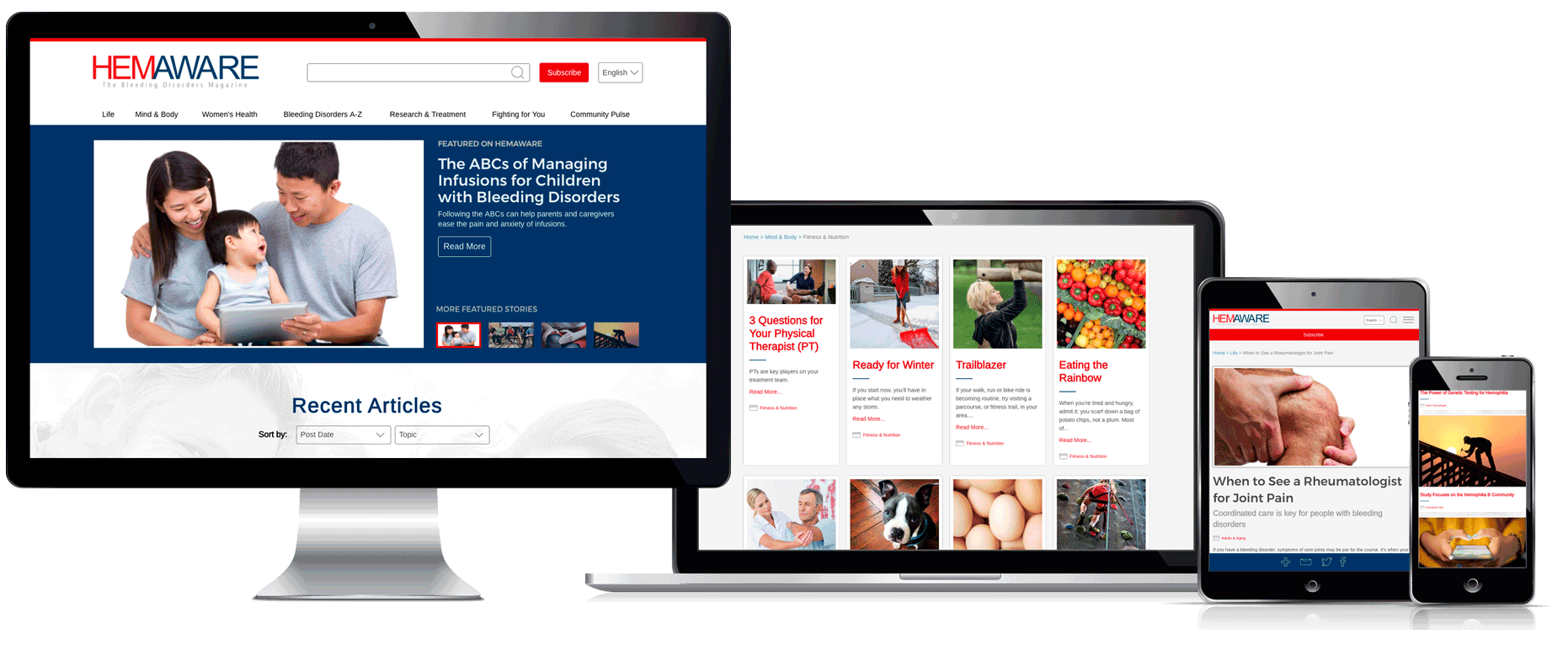 The Situation
The online and print magazine, Hemaware, a project of the National Hemophilia Foundation (NHF) was starting to feel and show its age. The NHF asked Cheeky Monkey Media to update not only the platform (Drupal 6 to Drupal 8 migration) but the site look and feel as well. There were a number issues with the original site that needed to be addressed over the course of this project.
The site was not very mobile friendly, it had interstitial ads popping up on every page you went to, and the current platform was a now unsupported Drupal 6. In addition to this, there were a number of tagging and taxonomical issues that needed to be fixed as well.
The magazine is sustained by donations and sponsorship ad revenue. CMM needed to find a way to integrate ads better (without interfering with user experience).
With a large amount of helpful content (and more being generated all the time), the site needed to be more readable as well (on both desktop and mobile).
The Solution
To solve Hemaware's problems, we first had to address the Drupal 6 situation (Drupal no longer supports Drupal 6 or older core installations). We all agreed Drupal 8 would be a good fit for Hemaware's needs and content.
Using an open and closed card sort, we were able to help identify some areas for improvement in the site architecture, and recommendations for taxonomy and tagging. Once we had the site structure down, we could concentrate on improving the user experience by first creating wireframes to illustrate general layout and functionality, and then move on to more hi-fidelity designs.
With some alternative methods of showing sponsorship ads (and options for more ad formats) Hemaware now has more to offer sponsors and more granular control of placement. In addition, the annoying and SEO hindering interstitial ads were removed.
Hemaware's new site is now performing faster, is much easier to read and find information as well as mobile-friendly.