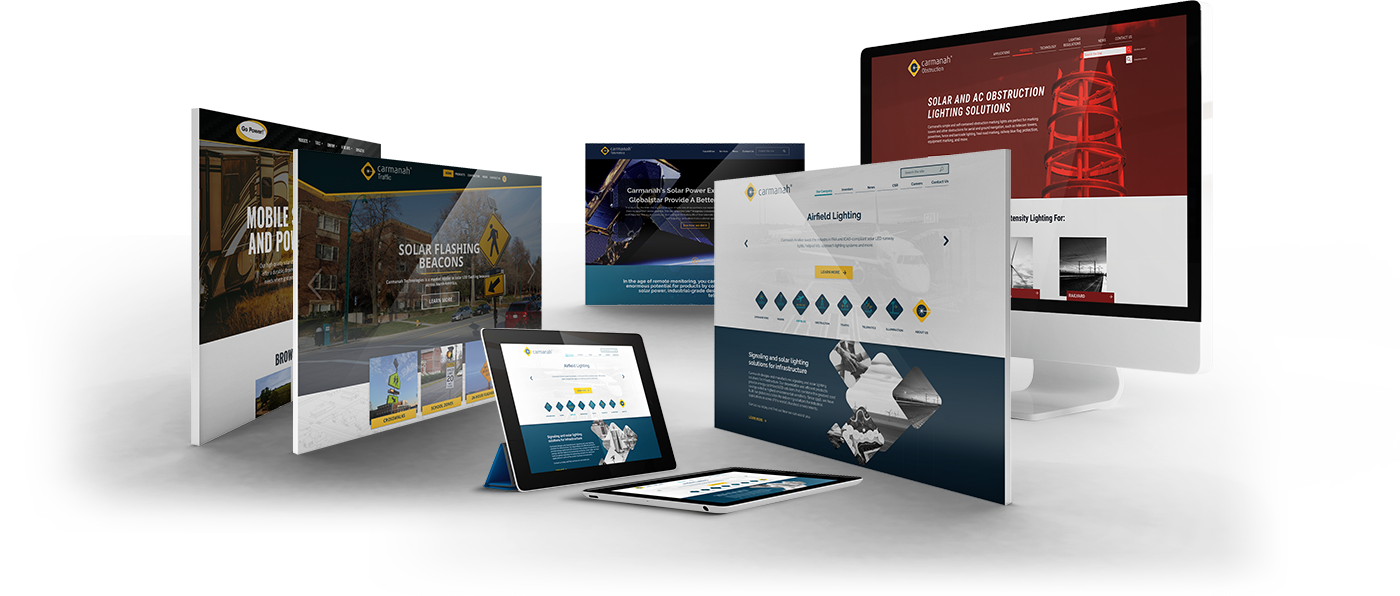 The Situation
As much as sites are built to grow, there are some sites that are torn apart or dismantled to make several smaller sites so that they can grow or scale, and provide better flexibility and ROI for their organizations.
In 2017, Carmanah Technologies was looking for a new design and development partner for a significant project with a year-and-a-half life span. Their current site was a massive Drupal 6 site site (no longer supported by the Drupal community) with an integrated microsite for each of their 5 business units. Their GoPower business unit was being sold off, and their Sol business unit was taking off and needed a more independent scalable website solution. Marketing also felt it could better impact the bottom line of the business units if they drove traffic to individual websites rather than to microsites within a larger site.
Five sites in total had to be migrated from a single Drupal instance to individual WordPress Sites. With all of the websites required, Carmanah Technologies wanted a high level of WordPress competency, visual richness, and the ability to meet some tight deadlines. All sites would need to be visually appealing, responsive, distinct, on-brand, and provide a good user experience. A number of API functions and customization would be required. Cheeky Monkey Media was also required to create a number of supporting graphics for conference collateral and product certifications.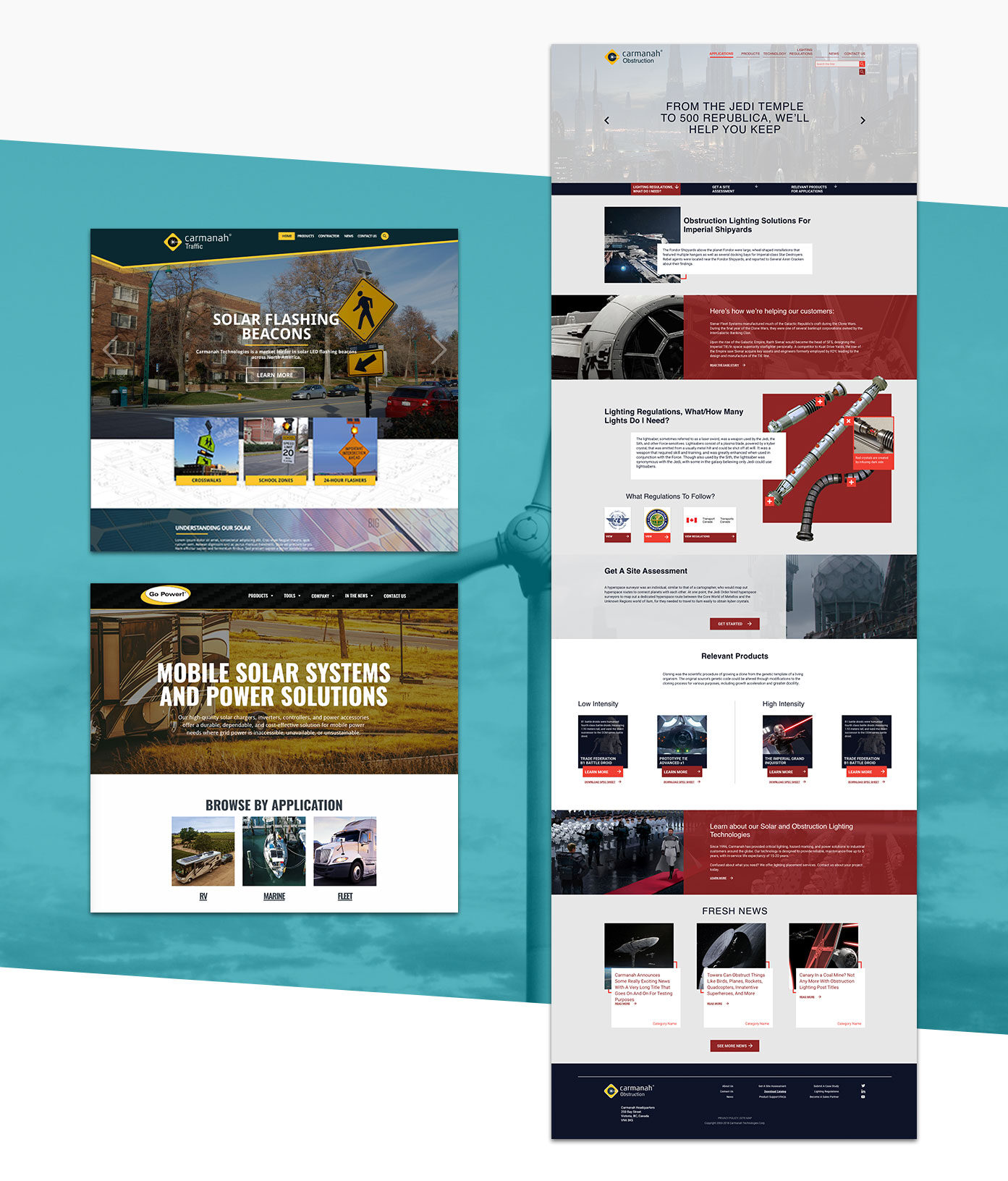 The Solution
In order to meet the tight deadlines of the project, we had to rely on a focused strategy and project management schedule as well as timely communication and feedback with Carmanah Technologies.
We utilized WordPress and some additional intuitive tools for administrators and editors to manage all content throughout the website. This provided a fully customizable front end that could effectively adapt to content changes, and give administrators more power and flexibility when creating new pages with unique layouts with unlimited amount of content blocks without having to go back to the developer. Our aim was to build modern websites featuring a visually appealing, responsive interface and an updated design to represent each brand within the company.
We were able to extend content editing tools provided by WordPress core by utilizing Advanced Custom Fields which kept segments of content isolated. This reduced Carmanah's need to manipulate any HTML markup or deal with advanced formatting in the single WYSIWYG text editor. As the corporate site was content-heavy, we also implemented a feature to have content over 10 years old be automatically archived.
Custom post types were used to keep the administration of content organized and better suited for the future evolution of site features.
The project was a success, and during the process as design partners, we helped with various print materials and conference signage and graphics.