The Cheeky Monkey Media Blog
A few words from the apes, monkeys, and various primates that make up the Cheeky Monkey Super Squad.

Your 2018 Guide To Web Design For Small Business Sites

May 2, 2018 / Treena Bjarnason
Fancy web design isn't just for the big dogs. In fact, web design for small businesses is one of the easiest ways to help your small business get ahead of the pack.
Seriously–web design affects your SEO, which can boost (or hurt) your rankings in search engines.
Here, we're breaking down how to get started with great web design and the trends you should be watching in 2018.
Web Design Basics
First, let's talk about the basics.
It doesn't matter how gorgeous or elaborate your web design is–if it misses what your site needs to accomplish, then the design isn't working.
Clarify the Purpose of Your Website
Before you do anything else, you should clarify the purpose of your website.
Sure, you want your customers to find you online, but what do you want them to do once they get there?
Regardless of whether you create a simple or complex site, your business website should at least make it clear what your company does on the home page. Your site isn't a treasure map–if the customer has to go digging, they'll go to someone else's website.
The easiest way to think about this is to consider what kind of journey you want your customers to take when they land on your site. Where should they land first, and what progress do you want them to make through your web pages?
Think about what you want your users to do as they navigate through your site, and structure their journey through your site accordingly.
Build Pages Based on Purpose
Of course, your website is more than just a static homepage. It's a collection of pages, each designed to accomplish something specific when the user interacts with them.
For example, the contact page is designed to encourage your user to reach out to you, while an e-commerce page is designed to get them to buy something. It doesn't make sense to structure your contact page like your online shop because they aren't meant to accomplish the same goal.
In fact, your contact page is arguably the most important page on your website. After all, it's how users get in touch with you. As such, they should have all the necessary information to reach you, like your location, phone number, and best email address.
Of course, it also helps to have a face to attach to the name, which is why an About page is important. After all, your customers like to feel like there's a human behind the web page.
Now you're starting to understand why websites have a lot of pages.
Use Clear Navigation
However, one thing you shouldn't have is unclear navigation.
Maybe your site needs a lot of pages. That's fine. But if your users can't figure out how to get from one page to the next, then all of those pages aren't actually helping you.
It should be easy for someone to get on your site and know right away what you do, what products you offer, how to figure out pricing, and how to get in touch with a representative.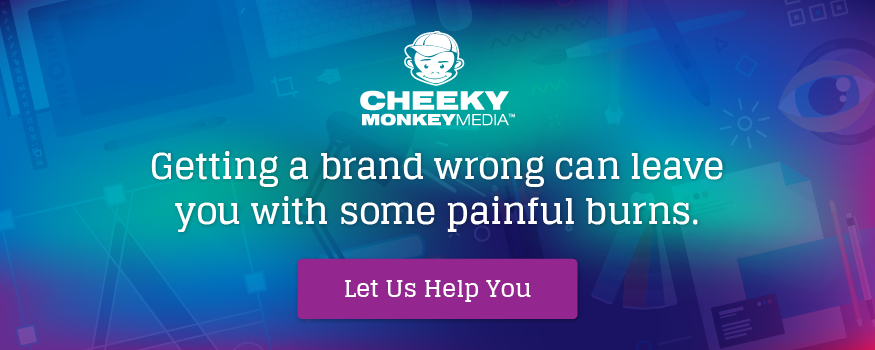 Trends to Watch
Once you have the basics down to a science and you've mastered a few basic principles of great web design, you can turn your eye to the trends of 2018.
The key to any great web design? No matter how cool the tricks are, make sure to keep it simple. Your users should always be able to navigate your website with ease.
Data Storytelling
Your website takes your visitor on a journey through your company's services and products. Why not make it a more literal journey?
Data storytelling is a web design premise that uses engaging visual and written copy to take your visitors through a narrative–your company. Think of it as a comic book, except it's your website, and it has to do with user navigation.
For example, one popular form of data storytelling uses scrolling to hook site viewers and take them through information.
Minimalist Design
Technically, this isn't a new trend, but it's classic for a reason.
When all else fails, you can't go wrong with minimalist web design. It's clean, it's easy to navigate, and it's aesthetically pleasing.
Of course, that isn't the only reason to go minimal–it actually boosts your page speed, which is good for SEO.
That said, minimalist doesn't mean low effort. You should invest at least as much time in your minimalist design to make sure that everything is clear. Your user should still be able to easily navigate your minimalist site and get the information they need to become a converting customer.
Animation
This is another one that isn't technically new, but it is certainly evergreen.
Animation is part of the push for multimedia web design. It engages your viewers while showing them all the information they need–and lets them have a bit of fun with it. More than that, it shows them that you've taken the time to build a carefully considered web design strategy.
For those forward-thinking animators, you should turn your eyes to animation that blends animation with content, like an animation illustrating a process.
The goal here is to be more engaging than a static web page. If you can use an animation instead of a block of text, why not give your visitors something more interesting?
Get More out of Web Design for Small Business
Think you're reading to dive into web design for small businesses?
Hey, we get it. If you're not a web developer, building your own website from scratch can feel like Everest. All you wanted was to put up a site to sell your awesome product, and now you're bogged down in the details of designing your site.
That's where we come in.
Regardless of the adventure you want your visitors to take, Cheeky Monkey Media can help you build it. We handle e-commerce and corporate web design and tailor your design to fit you because every business has a unique set of needs.
Ready to get started? We're ready to help. Click here for a quote or to ask questions.