The Cheeky Monkey Media Blog
A few words from the apes, monkeys, and various primates that make up the Cheeky Monkey Super Squad.

Nonprofit Website Design & Development – The Struggle

March 8, 2016 / Treena Bjarnason
In "Day in the Life of a Non-Profit Executive Director" Ray Deck shares his day working at Skookum Kids. His day starts at 3:42 am and ends at 10:45 pm. (By the way, this is Ray's part-time gig!) While Ray's story is inspiring, it also points to three very real challenges facing nonprofits today:
Lack of funding

Not enough people

Not enough time
It's not that Ray doesn't love his job, he does. It's clear from the tone and content of his Medium post. In fact, he doesn't overtly mention the challenges at all – until he asks us to donate at the end.  While the monkeys had a bit of a giggle at his overt ask, he was right.  Non-profits need funds to run their operations and pay their full-time employees.
Working on website projects at Cheeky Monkey Media, we see our clients struggle and overcome these challenges on a daily basis. Here are two nonprofit examples our project managers shared with me:
The tight deadline and budget
Justin Avdich, one of our project managers, recently worked on the Red Tie Campaign website for the National Hemophilia Foundation (NHF) (a well-known American nonprofit organization). We've worked with the NHF a number of times, and we love working with them!
This particular project was tricky because the NHF had an extremely tight deadline (only 2 weeks!) and an even tighter budget. Yowza!  Two things you'd think would make a website company cringe.
As always, though, we found a solution. Justin worked closely with their project lead to break down the project and the budget. Together, they were able to review the site and prioritize the sections that could be reduced and /or removed because they were less critical to the campaign's goals and objectives.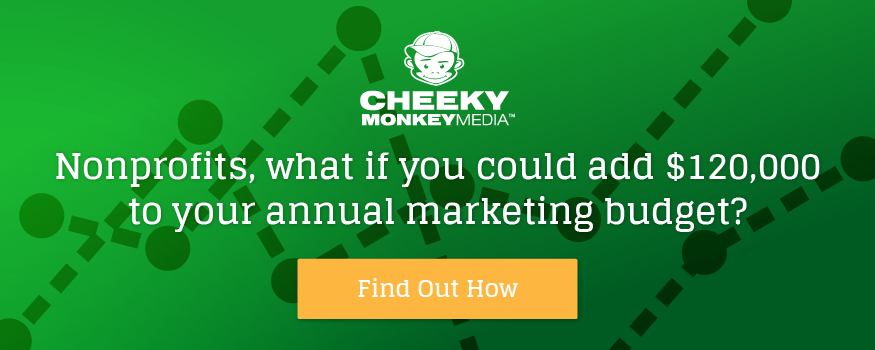 Using these strategies and a website framework called Foundation (that we can use to standardize and more efficiently build your website's front-end design), we were able to launch the site on time (and it looks snazzy if we do say so ourselves) and decrease the cost by 50%!
###
The small team and even smaller budget
Amy Fink, another project manager on our team, is currently working on a project with a similar set of challenges.  Amy's project partner the Treatment Research Institute (TRI) ("an independent, nonprofit research and development organization dedicated to science-driven reform of treatment and policy in substance use") has a small team and an even smaller budget. Their timeline is, luckily, not as tight.
The TRI project was tricky to start with because it had many different components, and as I just mentioned, a very small budget. The problem with a complex website and a complex set of requirements is that, the simpler it appears to the user, the more difficult it is to produce on the development side. This, as you can imagine, means a higher cost.
TRI's main goal was to increase functionality for the user. Basically, TRI wanted to make it easy for parents and other site users to get the resources they needed as quickly as possible.
Amy and the team at TRI put in the time to really narrow down TRI's exact requirements. This is an extremely important step because it allows our team to figure out exactly what the organization needs and it gives our nonprofit project partner a sense of what it takes to make it happen.
Together, the two teams figured out exactly what was needed to meet the TRI's needs for the smallest cost to the organization.
We're looking forward to the website going live!
###
It's not easy, but it is possible to get fantastic results even with the challenges. Nobody knows that better than you.
Share your story on Twitter, FB, by email, or by responding to this blog post.
Looking for more? Check out some of our other blog posts:
Haven't found what you're looking for yet? Send me an email, and I'll do my best to answer your question and/or write a blog on the topic!  I'm always available at [email protected] 
Planning a website and not sure where to get started? Download the Nonprofit's Guide to Planning a Website.
Know things aren't right on your website, but not sure where to start? Don't worry. We can help. Learn more about our Website Audit to discover how.