The Cheeky Monkey Media Blog
A few words from the apes, monkeys, and various primates that make up the Cheeky Monkey Super Squad.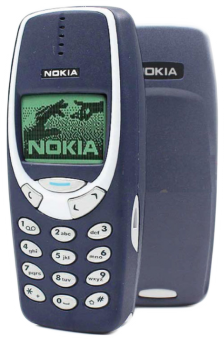 Is your website stuck in 2002? Were you still listening to "Hot in Herre" by Nelly on your Sony Discman the last time you overhauled your website? Is your latest blog post talking about your sweet new Nokia 3310? If this sounds like your site, well, let's get you outta the past and into this decade.
With tech advancing so fast over the past couple of decades combined with smartphones exploding in popularity, you've gotta be ready for your users to be switching between desktop and mobile. Mobile usage is only going to increase as we keep moving forward. Last year, in 2019, 80% of Internet users made their searches on a mobile device.
Here's a bit of a stab in the dark, but hear me out. As tech advances, so must our websites. Crazy, right? Yeah, I know, but I think it's probably true.
Back in '02, browsing the internet on anything but a desktop/laptop was pretty much unheard of. What the heck is a "smartphone?" Rolling into 2020, though, that just ain't the case anymore. The majority of users have jumped ship to mobile, with a lot of people adopting a multi-screen lifestyle.
Being a multi-screen sorta society can benefit businesses, but we need to keep up with the advances in design, development, and marketing to see the benefits. Administrators need to be conscious of who their users are, where they are, and how they're viewing websites. If your content is hard for users to access and search while on the go, you're going to lose their attention. In fact, research shows that 40% of users have jumped ship to a competitor after a poor mobile experience. That's not a plank you wanna walk.
Okay, so how do we fix that and keep people on your site?
A great place to start is by having a digital design/development agency work with you to make your website responsive and mobile-ready. In a nutshell, a responsive website means that your pages will look good and work well on any number of devices and screen sizes. By using a responsive design, you're getting rid of the need to have a separate mobile experience. A responsive website starts with designing the user experience (UX), nailing down functionality, and implementing the proper code frameworks. A digital agency's expert team can work with you to either update your current website or start fresh with a brand-new build. The right crew will be able to implement strategies to ensure your site sticks the landing on both desktop and mobile.
Aside from UX, responsive design affects your ranking on Google. Back in 2015, Google changed its search algorithms so that websites that aren't mobile-friendly could be removed from webpage rankings. You probably know this, but Google is the largest search engine in the world, driving 96% of mobile search traffic. So, as a business, optimizing your site and content for mobile should be a top priority, not only to improve your search rankings but to make sure you're appearing at all.
Next Steps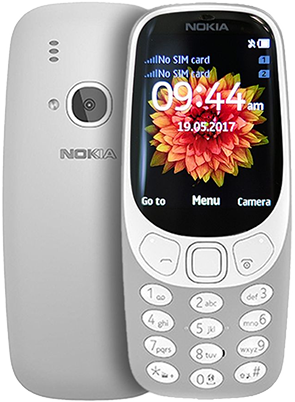 Firstly, it's essential to see how your website tests for mobile. Google's put together a sweet mobile assessment tool you can check out for free. Even if you do well on that quick Google assessment, reaching out to a professional agency to do a website audit is still recommended. The pros will be able to put together a report with potential improvements and features to enhance your mobile experience.
Make sure you're moving your site into 2020. Let's get you back with the times. Let's toss away our Sony Discmans and Nokia 3310s and start listening to Spotify on our Galaxy S10+. With smartphones on the way to eclipsing desktops as the primary tool for web browsing, you've got to ensure the experience is memorable. Create a positive, responsive experience across all screens. In return, you'll create a rippling impact across your revenue, your users, and your brand.