The Cheeky Monkey Media Blog
A few words from the apes, monkeys, and various primates that make up the Cheeky Monkey Super Squad.

Do you want to rank on Google's Local 3-Pack? These are valuable positions for businesses with a local presence.
Recently, Google changed the layout of the search results desktop. Now they look more like mobile search results. The Local 3  -Pack is now displayed before the organic search results on all devices.This is pretty huge.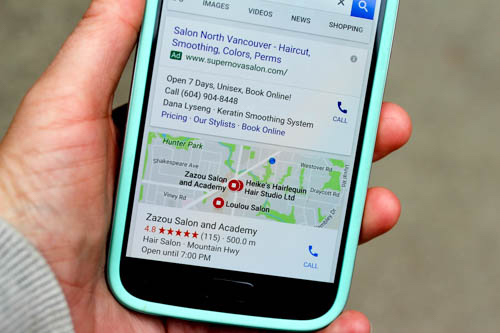 So how the heck do you get yourself listed up there? If you are looking to outsource the task, look for someone who is familiar with local SEO. If you prefer a DIY approach, then patience, time and know-how are your friends.
Reviews, Reviews & More Reviews
In 2015 BrightLocal conducted a Local Search Survey. It found that 92% of consumers regularly or occasionally read online reviews. It also found that 68% said positive reviews made them trust a company more. This in itself should be enough motivation to go out and develop a strategy to get more reviews.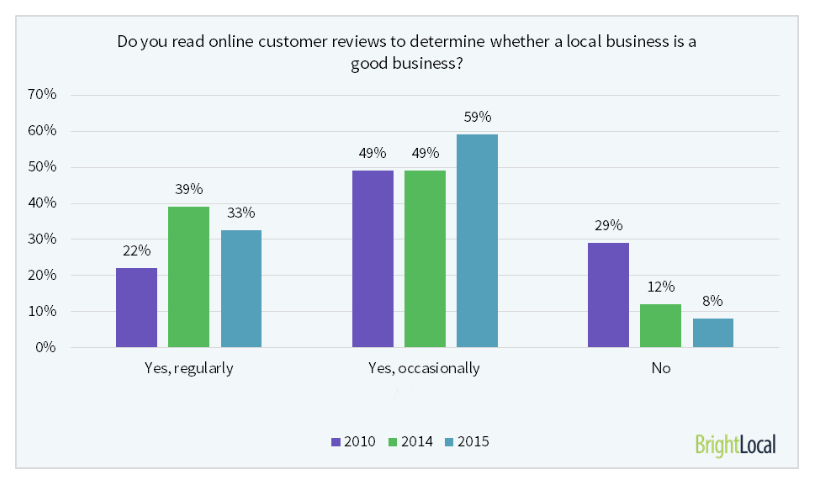 Google Reviews also happen to be a top ranking factor for the Google Local 3-Pack. The takeaway? People AND Google love reviews. So start thinking about some ways to develop a strategy to get more reviews (for both onsite and for Google).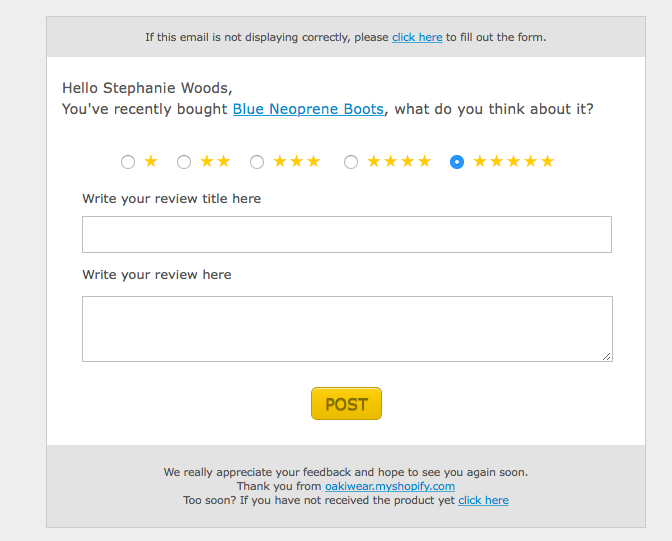 Here are some ways to get more reviews:
Send them an email and ask for a quick review of your product or services on Google.
Call your customers and transcribe what they say. Ask them if it's okay to add their review to your website. *If you have reviews on your website, make sure you use the correct schema.org type. Blog updated April 7th, 2016.
Don't offer incentives if you don't have to. Most people will do it for free.
Don't wait too long. Try to do it within a few days of someone receiving your product or service.
If you feel embarrassed to ask, blame it on your SEO person saying it's great for your rankings. The person will likely appreciate your candor.
Optimize your Google My Business Listing(s)
Optimized listings perform better because they look better. They also and provide more information. Google is always looking to provide the best information and experience.
Aim to fill out your Google My Business profile(s) to 100% complete. There isn't a description field anymore, so it's straightforward to complete.
How to optimize your Google My Business listing(s):
Claim your listing(s).
Get rid of any duplicate listings.
Use your actual business name. Do not add a city name or keyword if you do not always include this in your business name.
Ensure that your address is how it is also displayed on your website and other directories.
Use a local number and not a toll-free number.
Ensure you are using the correct primary category.
Be consistent with your primary category selection for all locations.
Add profile and cover photos.
Add other relevant pictures.
Add business hours.
Link back to the specific location page on your website if you have multiple locations. Just use your homepage if you only have one location. *This feature has been removed from the bulk uploader. Blog updated April 7th, 2016.
Use a login email that you associate with your domain name. Use

[email protected]

and not

[email protected]

. *This feature has been removed from the bulk uploader. Blog updated April 7th, 2016.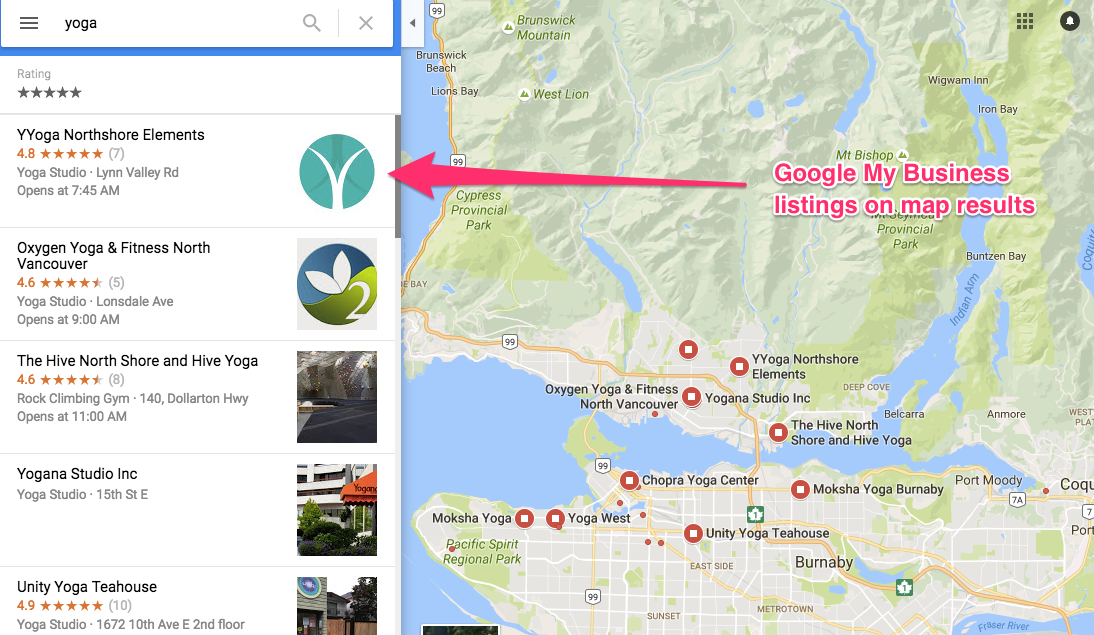 Make Sure Your Site is Mobile Friendly
More people are using their mobile devices to search with than ever before. Take a look around when you're in a public place and see how many people are using their phones at any given time.
So, how many people are using their phones for local search?
Google conducted a study in 2014 on Understanding Local Search Behavior. It found that 4 out of 5 people were searching on various devices for local information. 88% of people searched with local intent on their Smartphone.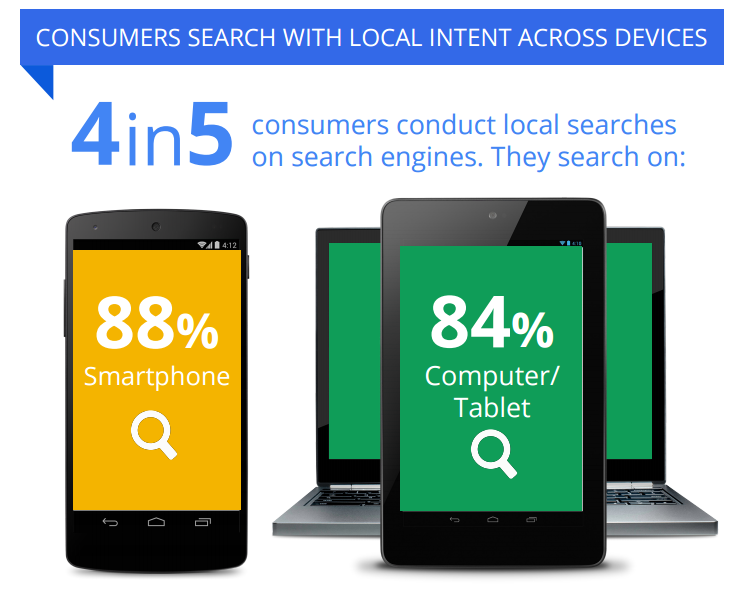 A mobile-friendly site is an important ranking factor when it comes to the Google Map 3-Pack rankings.
Some more interesting local mobile stats are found here.
How to make your site mobile friendly:
First, you need to check to see if it's already mobile-friendly. You can check using Google's Mobile-Friendly Test.
Don't make a separate site just for mobile. It's more work and you can run into duplicate content issues.
Use a responsive website design. This type of design automatically adjusts to fit on any device. Drupal is an amazing platform for this.
Use at least a 14px font size. Anything less is too small.
Use larger buttons. If they are too small it's hard for people to click on them.
Use the viewport meta tag. It tells the browser the page needs to fit the screen.
Always include the "View Full Website" option for people that prefer browsing this way.
Check the Mobile Usability section in Google's Search Console on a regular basis. Make sure you don't have any mobile errors.
Use YouTube for videos and not Flash. Flash won't work on tablets on mobile phones.
According to Google, these are the top 3 things you need to consider when developing a mobile website.
Make it easy for consumers to complete their objectives.
Measure the effectiveness of your site by how easy it is for someone to complete their tasks. Prioritize what common tasks people perform on your site and make it easy for them to do.
Use responsive design.
Develop a Good Link Profile
Did you hear that getting links died back with the Penguin update? Think again. Links are still queen. The end goal is more for quality over quantity, though. (Although, a million high-quality links will likely find you at top of the search results.) A high number of low-quality links will get you booted from search results. A high number of quality links will get you a promoted.
In June 2016 Dan Lieber and Andrew Shotland at Local SEO Guide studied over 30,000 websites. They discovered that links are still the bees knees when it comes to ranking locally. In fact, it's one of the top ranking factors. (I know, I know. I also got excited when I thought I wouldn't have to worry so much about links anymore after the Penguin update.)
The 2016 Local SEO Ranking Factors study also found that links optimized with your keyphrase + city have a strong impact. Keep in mind this starts to get into a grey area since you need your inbound anchor text profile to look natural. So take heed.
How to get more links to your website:
Get your site listed in local directories and in directories related to your niche. Make sure they have decent site authority, though. (I personally aim for over 30.)
Promote amazing content. I know, I know. Much easier said than done. Examples are whitepapers, infographics, super cool widgets people want to share, etc.
Create a local resource list. Example: a restaurant can create a list of the best places to buy fresh, organic and local produce in the area.
Use link building tools, like Ahrefs or Majestic SEO.
Contribute content to a high ranking website. This is best if you don't associate yourself with your own website in the bio. Also be sure to link back to a useful page on your website, like a resource page. This seems more natural.
Optimize Your Location Pages On Your Website
Google is big on machine learning to understand human search queries and user intent. Yet, on page keyword usage and optimization are still a necessity.
The study (mentioned above)  by Local SEO Guide found that having your city name and Province/State in your <title> tags, in URLs, and in page copy had little influence on Google My Business rankings. Which is pretty big news since this is something local SEOs have always done to improve rankings.
Yet, from a usability stand point, it still makes sense for the location name to show up in search results. so make sure you add it to your title tag for clickthrough.

The location in your main header lets people know they've arrived at the correct location when they land on your website. Don't go crazy with adding the location all over the page (i.e. don't sound like a spammy jerk). Use it where it makes sense.
Here's what you need for each location page:
H1 tag with the location in it; as long as you can keep it from sounding spammy
<title> tag with your keyword target, business name, city and Province/State. Use a tool like the Mofo Description Tool to make sure you're staying within the character limit.
Meta description written with clickthrough in mind. Add a call to action if possible.
Alt tags on your images
Breadcrumbs e.g. Locations > Province > City. Also add Schema for your breadcrumbs as well.
Schema for your location information
Hierarchal folder structure e.g. www.yoursite.com/locations/location-A/
No duplicate content on location pages. This is a tricky one since products and services usually don't change per each location
Your full address listed for each location that is readable to bots (i.e. in HTML) and matches your Google My Business profile
The local phone number of each location
Consider multiple location pages to cover various services and products offered. Keep in mind scalability and the ability to provide unique content for all pages
Business hours (more for usability vs. ranking though)
Optional: embed a Google Map to your location
Create Unique & Quality Content For Each Location
It's easy and quite common to have similar content on each location page. I mean, who has the time to write unique content for 100 different locations selling the same stuff? But seriously, don't fall prey to the "whatever is easiest" game. Content matters. And if you want to rank, don't cookie cutter your location pages.
Six ways to produce unique content for multiple locations:
Feature employees with a picture and a quote about why they love working for your company. Or why they love living in that location. Or a little fun and interesting bio about them.
Ask the manager of the location to write something without looking at the website first. It will likely be different than what is already on there.
Add pictures of that specific location with a description.
Provide a bit of history about that location, like when it all started. What used to be in that location before your company moved there?
Reviews from customers specific to that location.
Provide a list of local clients that use your products or services.
Add a little section on why you like working in that specific city and what you like about the people that live there.
Ensure Citations Are Correct
Name, Address and Phone Number (NAP)accuracy is an important part of local SEO. Anything that lists your NAP is generally referred to as a citation.
Citations used to be a big deciding factor when it came to local search. There has been a recent shift and citations don't hold the same weight anymore. Especially in competitive markets. At one point getting as many citations as possible was a helpful way to rank high in the Google Local 3-Pack. Now that people have caught on it's become more challenging than that. (Like everything else in the world of SEO.)
Don't dismiss citations altogether though. There are still relevant local directories that you need to be in (sites like Yellow Pages and Yelp). Citations are still considered a relevant link back to your site.Look for websites that are relevant to your niche and have high domain authority. Just don't spend all your time focusing on this one aspect. Services like Whitespark and BrightLocal will build citations for you for you. Oftentimes this is more cost efficient than doing it yourself.
It's also important that the information that already lives out there is correct. Dedicate some time to get all your citations cleaned up, starting at the data aggregator level.
What is a data aggregator?
Ever wondered where Google got all your business info before you had a chance to do it yourself? Search engines grab business information from various places. Amajor source of this information comes from data aggregators.
Aggregators get their data from places like Yellow Pages, phone records, utility records etc. These aggregators also provide info for other sites, like review sites and directories.
Below are two amazing illustrations from Moz Local. They illustrate the Local Search Ecosystems in Canada and the US.
Canadian Local Search Ecosystem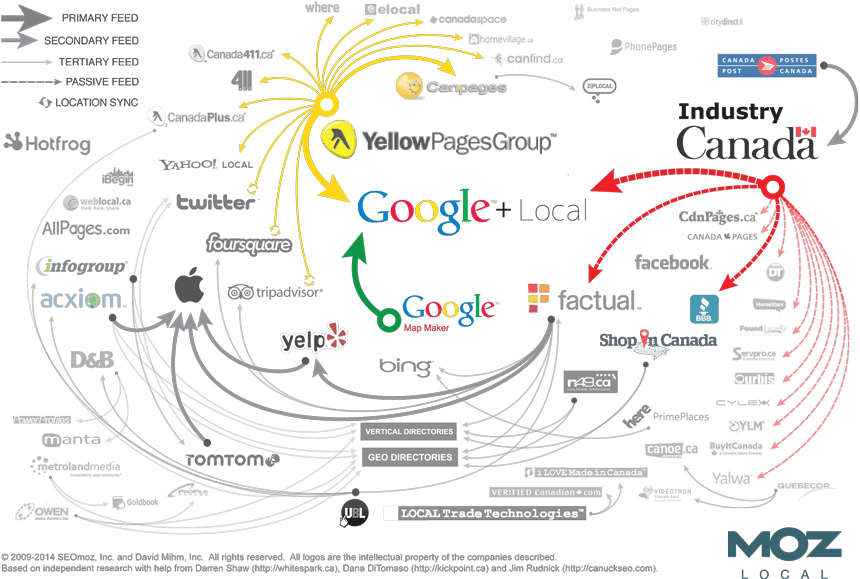 Primary data sources in Canada:
Yellow Pages Group
Industry Canada
Acxiom
Factual
United States Local Search Ecosystem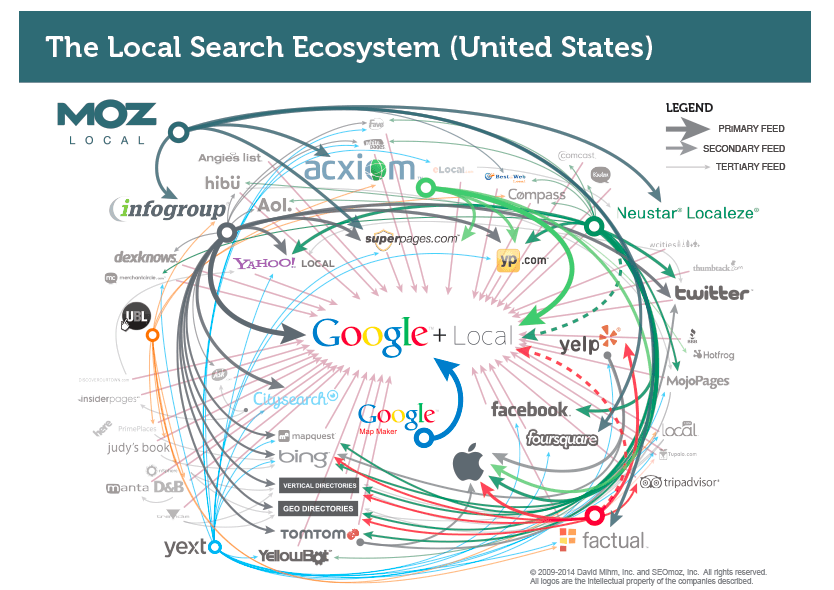 Primary data sources in the US:
Infogroup
Factual
Localeze
Acxiom
How to clean up citations:
Make sure that the primary data sources in your country (i.e. data aggregators) have the correct info for your business and all your locations
Make sure your info is correct in Google Maps, Bing Maps, and Yelp
Use a tool, like BrightLocal to check for incorrect NAP listings. You can also manually search for your business name, your current address, your phone number, and any old addresses.
Correct any wrong info you find. Your name, address, and phone number needs to be IDENTICAL everywhere you find it. Some are easy to change and others require a higher level of involvement.
Where to get citations:
Data aggregators
Get local citations from sites like Yelp, Hotfrog, or Foursquare
Local blogs
Local directories. Search for "[your city] directory" or "[your state] directory".
Industry specific directories. Search for "[your industry] directory" or even "[your keyword] directory" .
Here is a list from Moz with best local citations by category.
Use a Local Phone Number
Use a local number vs. a toll-free number. This is important for local search. Especially if you have multiple locations.
A popular concern is: "What if my product or service is nationwide? Won't people need the toll-free number as well?"
Answer: Many directories also give you an option to also list your toll-free number. If you care about ranking locally, then use a local number. Period. People that search from the other side of the country are unlikely to see your business in their local 3-pack since you don't have a physical location there.
Rank Well in Organic Search
The data from the Local SEO Guide study also uncovered a high correlation between ranking well in organic search and ranking high in the Google Local 3-Pack. No easy task right? True dat. But the great news is that all of the above tips will also help you rank well in organic search. It can be a lot of work, but the return on effort can be high.
You might have guessed it from reading this article, but Cheeky Monkey Media offers local search services and audits. We'd love to hear from you if you're interested in getting your site found more often in local search results.