The Cheeky Monkey Media Blog
A few words from the apes, monkeys, and various primates that make up the Cheeky Monkey Super Squad.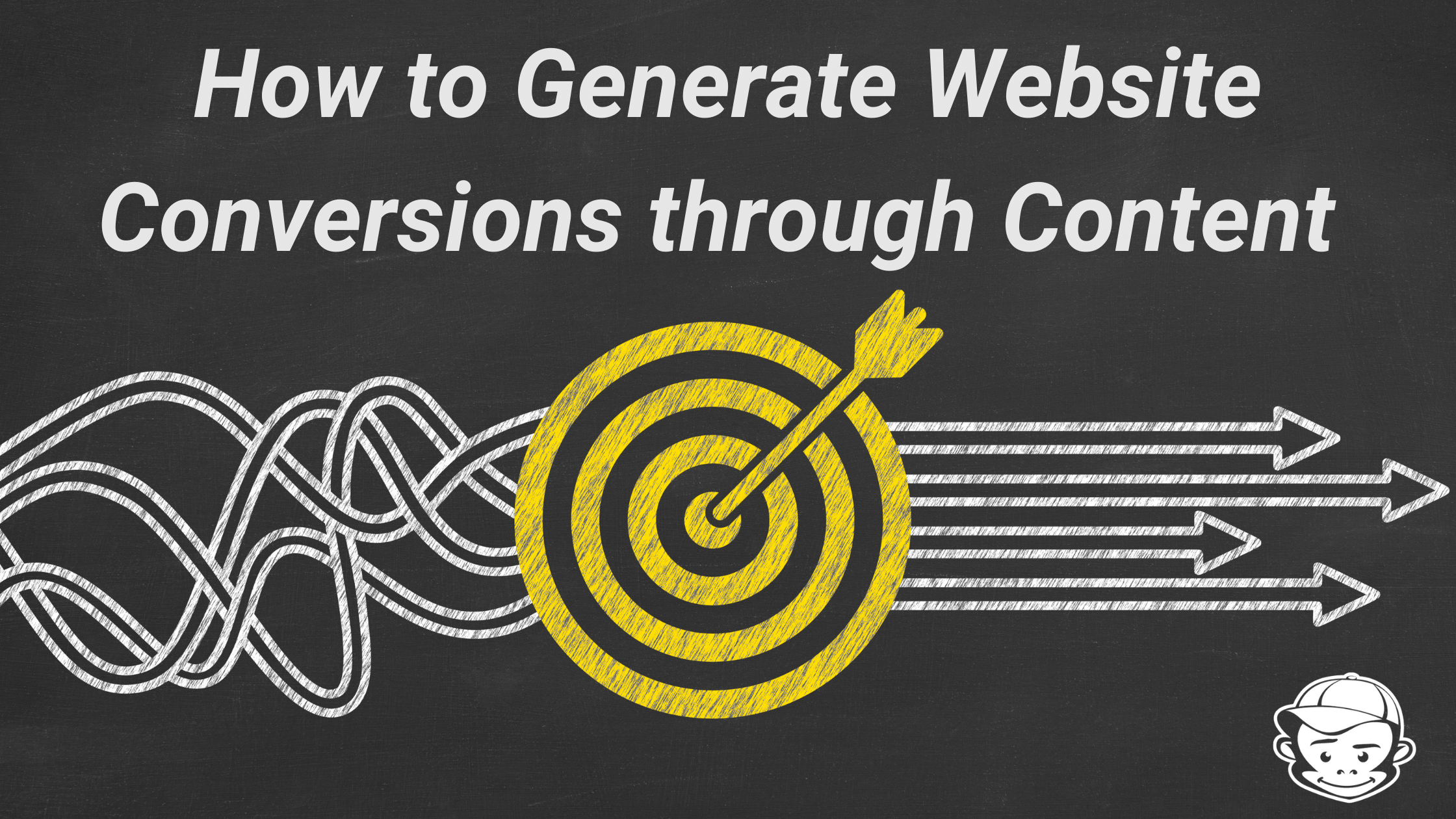 How to Generate Conversions through Content

September 9, 2021 / Treena Bjarnason
Surprise! It Starts with Your Target Audience
Behind the scenes of every great website is an even better content & SEO strategy. As a marketing manager or web developer, you can do everything in your power to have the best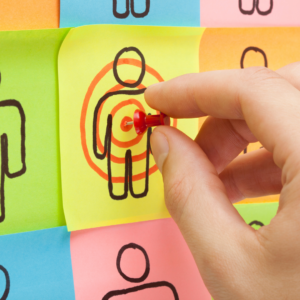 design, functionality, and user experience, but without an equally good content strategy, you can end up falling short. And even before that, you've got to have your target audience dialed in to know the type of content they'll be itching to consume. And more to the title of this article, generate website conversions through content!
Quality content without an SEO strategy can lead to a tornado of missed opportunities, including google ranking and conversions – ultimately stunting growth in revenue. In a time when it's not good enough for a website to be 'just pretty', it has to have a marketing team that supports it through content and SEO management.
So how do you get started with creating a strategy to move the needle on your website ranking? 
Content Audit
The best place for any campaign to start is to have a good base. This means having a full understanding of your current content – something done through a content audit. You may be asking, "what is a content audit?" A content audit aims to review the quality and effectiveness of the content in your current library.
Understanding the metrics of your content will help you determine which pieces have the most value and align with your target audience. Content audits are meant to help marketing teams understand their content and plan strategically for future content production – from what's working to what's not, identifying duplications of content, how the audience interacts, and ultimately judging the effectiveness of the content.
With effective and quality content, you can increase engagement on your website, gaining brand awareness for your business. Having a wealth of information can be overwhelming if you don't know how to use it, but content audits supply your marketing team the keys to driving more leads, traffic, and revenue. 

SEO + Content = Engagement + Trust = Conversions
Search engine optimization (SEO) is the process of increasing the visibility of your website by optimizing it for organic growth. This means your website ranks higher on search engine result pages like Google, Yahoo, and Bing. 

When you go to a search engine, you're ultimately searching for content. Whether that's a blog, a how-to video, or product description or review, it boils down to content consumption. The quality, relevance, and quantity of content are all factors that determine your overall ranking on a search engine.
So we can state that content is the base layer of SEO. Having high quality, unique, and informative content is the driving force behind increasing your organic traffic to your website. When content is used effectively, you can easily double your traffic results. Feel free to check out our blog How to Increase Your SEO "Performance" for some quick wins.
While content helps drive SEO to bring users to your website, content is also what's engaging each user. With content comes engagement from users visiting your website. Users who visit are looking for a specific answer to a question, viewing products available, or viewing content for guidance. Having content that resonates with audiences keeps them engaged longer on your website, lowers bounce rates, and builds trust. 
Writing quality content provides a better user experience. When you pair content strategy with SEO strategy, you are going to hit a home run on increased traffic and engagement. This is important – as users come to your website and rely on the information you provide, your revenue increases. How? If a user has built trust with a website with updated informative content, they are more likely to purchase products from you, or come to your business for the services offered.
There's No Aversion to This Conversion
Aligning your strategies for SEO and content is the best way to boost and compliment each individual campaign. When content and SEO work in sync with one another, you can spot gaps and weaknesses, allowing you to repurpose and resolve, and then build on.
There are few strategies that compliment each other more than SEO and Content. Quality content boosts SEO, leading to more users on your website which coincides with revenue increases. With more traffic, the better your campaigns' ability to convert users to customers.