The Cheeky Monkey Media Blog
A few words from the apes, monkeys, and various primates that make up the Cheeky Monkey Super Squad.

Welcome to Diving into Design! This is the first article in a new series where our designer, K2, will take you on a journey back through the history of design. During each part of our journey, we'll spotlight an incredible individual, passion-inspiring project, or creative company. 
Today, I want to share some wise words from one of my all-time favorite designers. Not only has he changed our visual landscape, but the processes and philosophies surrounding design. Plus, the filmmaker Gary Hustwit (Helvetica, Objectified, Urbanized) recently released a documentary about him! Any guesses who it might be? Well, I guess if you've read the title you already know. Dammit, that's no fun!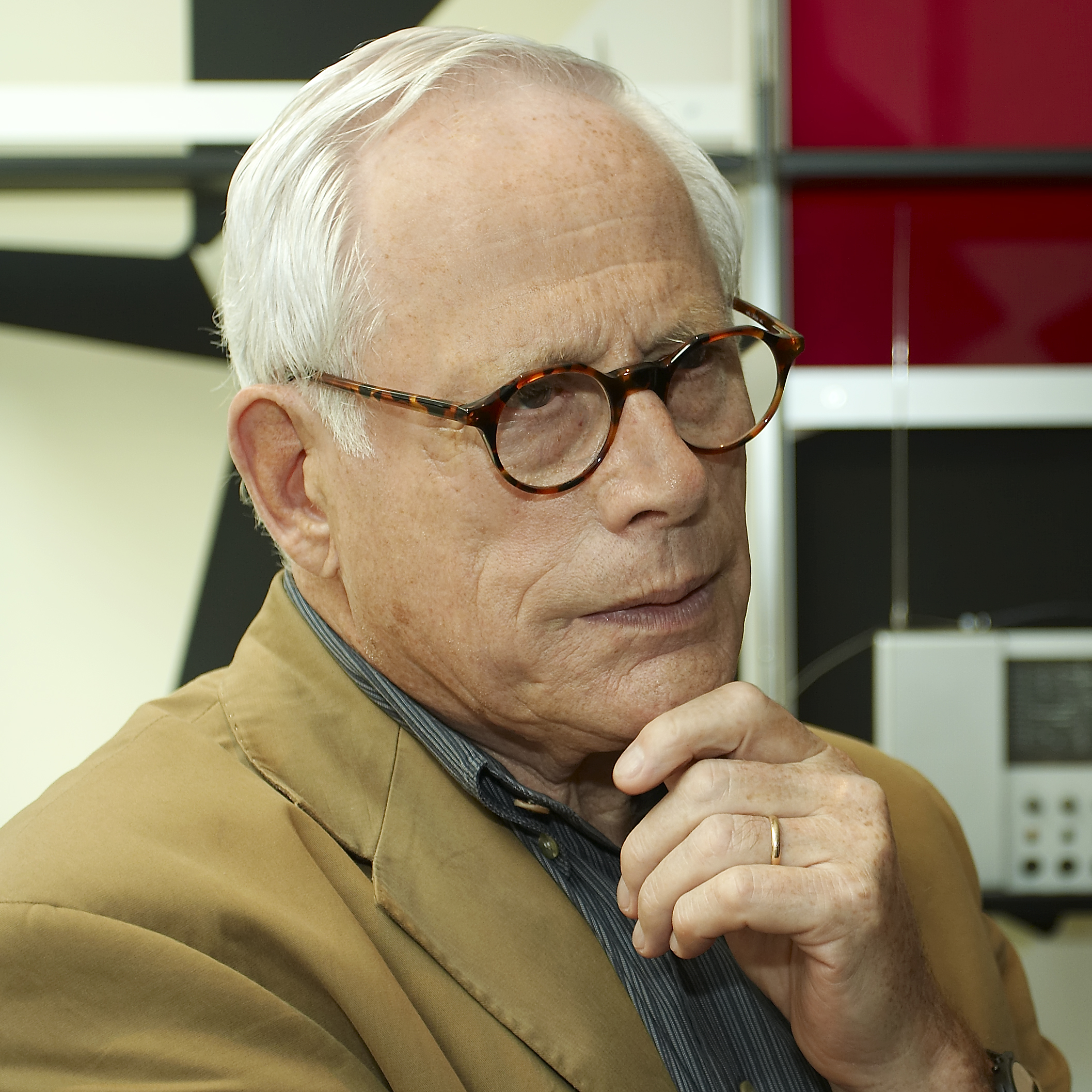 Dieter Rams (born in 1932), is a German industrial engineer. His impact on every field of design has been massive. Like most of us, Rams' childhood had a huge influence on him. He liked tagging along with his Grandfather to watch him work in his carpentry shop, fascinated by his skills and techniques. The days spent hanging out with his Grandpa must have left a mark on the young Dieter, because he ended up dropping out of the Wiesbaden School after only two semesters! After dropping out, he completed a three-year-long carpentry apprenticeship before re-enrolling and finishing his studies. After graduating with honors in 1953, Rams worked under an architect named Otto Apel for a couple of years. Throughout his career, he's maintained that his carpentry experience has influenced the way he works as a designer. The processes, the work, the craft, it all ties back into Rams' philosophy. When 1955 rolled around, a legacy-making opportunity landed in front of him. (Spoiler: this story's about to get good)
In 1955, a colleague of Rams' came across a job posting for an architect at Braun. Half-serious, he challenged Rams to apply for the position, despite the Rams' disinterest in it. Eventually, Dieter relented and applied. Shortly after, Braun hired him as an architect and interior designer. This began his 42-year tenure with the company. At first, Dieter's tasks were to design exhibition materials. Show booths, stands, pavilions, product displays, and the lot. During this period, he also worked on some of Braun's office interiors. Now I bet you're thinking, "Wait for a second, an architect and interior designer? I thought this dude was an industrial designer!" Fear not, true believers! We'll get to that shortly. For now, try to imagine being that busy at a new job!

The Braun SK4 radio and turntable was the first product Rams took from concept to production. Radically different from anything else on the market at the time, it eschewed the wood case for bold minimalism. Novel features like an exposed metal case and clear acrylic cover rocketed the SK4 to the front of the public consciousness. After its introduction in 1956, his design style was the tippy top of the mountain of modernity.
During his influential decades at Braun, Rams laid out these ten principles for good design:
Good design is innovative.
Good design makes a product useful.
Good design is aesthetic.
Good design makes a product understandable.
Good design is unobtrusive.
Good design is honest.
Good design is long-lasting.
Good design is thorough down to the last detail.
Good design is environmentally friendly.
Good design is as little design as possible.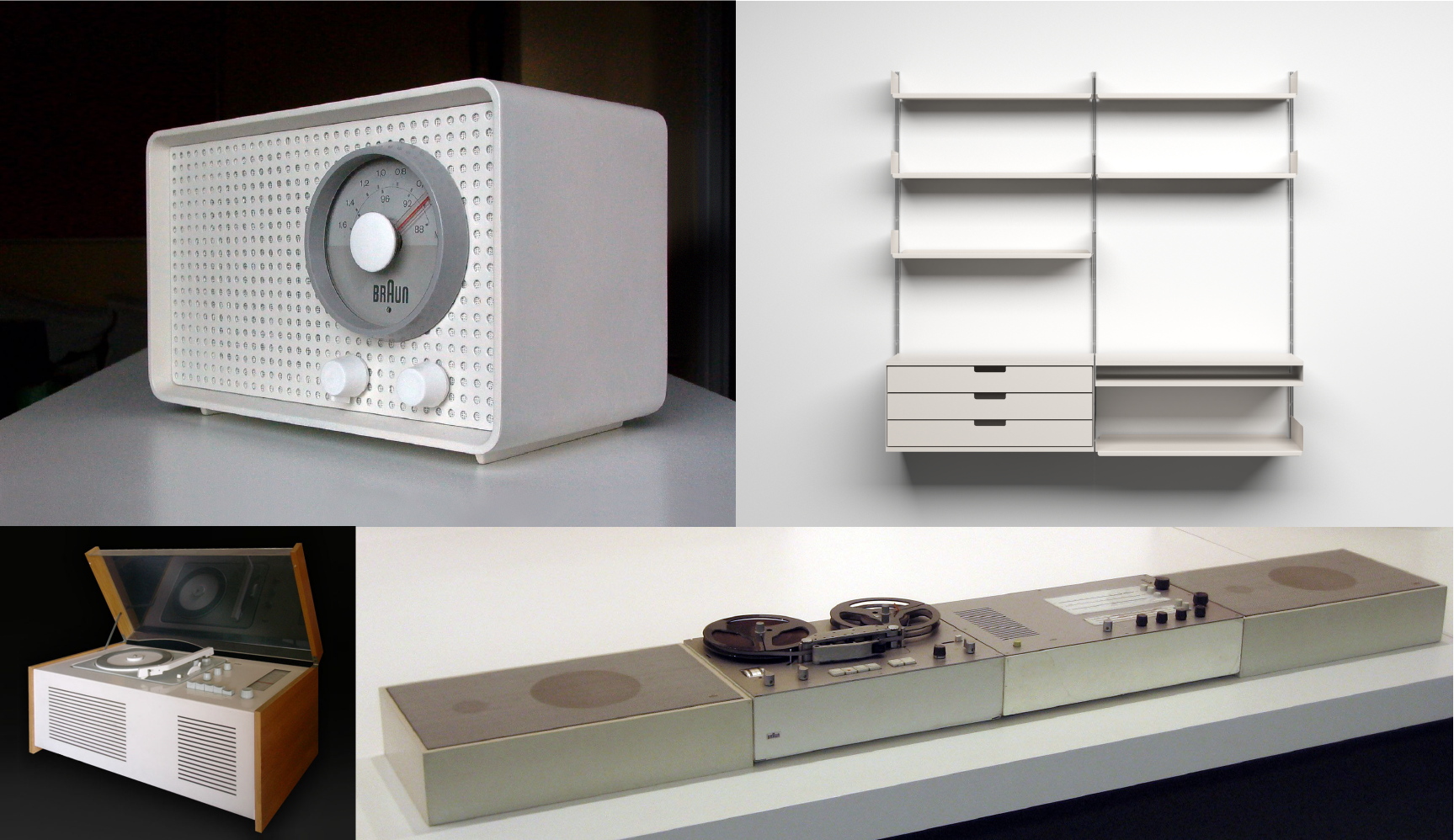 To this day you can see the influence Dieter Rams has had on the design field. It only takes a cursory glance at Apple's product lineup to see the Rams' influences. He's regularly cited as an inspiration and influence by prominent designers. His ten principles have become a guiding light for designers around the world. Retiring in 1997, Dieter spends his days tending to his bonsai garden with his wife in their custom-built home (custom designed by Rams, of course).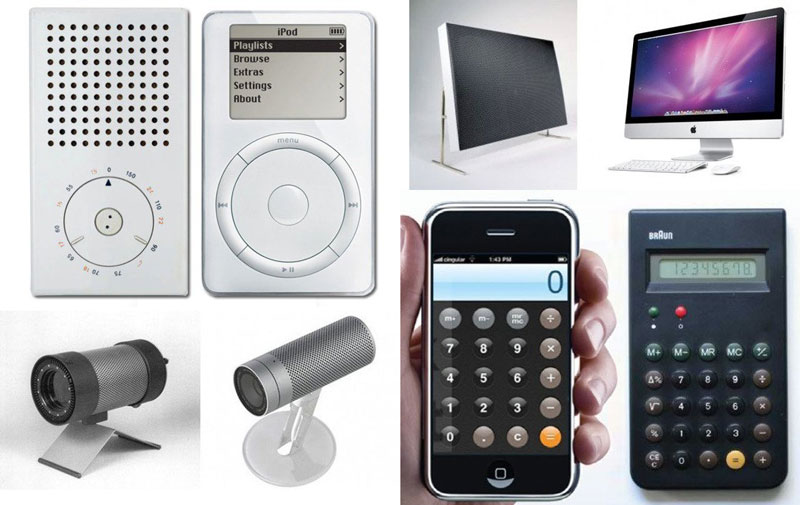 Here's to you, Dieter. Thanks for your contributions to design, your incredible products, your inspiring career, and all the words of wisdom you've shared.