The Cheeky Monkey Media Blog
A few words from the apes, monkeys, and various primates that make up the Cheeky Monkey Super Squad.

Cheeky Monkey Media Named Leading Digital Agency

September 21, 2016 / Rohan
Do you want to kick ass in the digital environment? We thought so! Our cheeky monkeys have been helping clients do just that since 2008—longer than many digital agencies have been around.
Our work speaks for itself, but we really like it when our clients speak on our behalf. Recently their input was in large part responsible for helping us make a list of the top digital agencies in Canada, compiled by Clutch, a B2B market research firm based in Washington, D.C.
We earned our spot on Clutch's "Leaders Matrix" based on our previous work, market presence, and most importantly, client reviews conducted by Clutch analysts. Below are a few comments from some of the people we've worked with: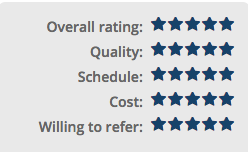 "It is comfortable to know that when you bring a project to Cheeky Monkey Media, they're already very knowledgeable."
"Cheeky Monkey consistently meets their commitments and communication has been excellent. I can tell that they are very competent in what they do."
"We felt that we got great value for our money with Cheeky Monkey Media…. We appreciated the interaction with the team at Cheeky Monkey and we got value from the ongoing connection that we have with them."
That's the kind of praise and commitment that has kept us in business for so long. It's also kept customers coming back to us again and again, and encouraged the kind of positive word-of-mouth that all businesses need to succeed.
Want to learn more about what our customers have said about us? We invite you to visit our Clutch profile. You can also find us on their Canadian SEO Companies and Canadian Web Designers pages.